Handle Your Freshman Year of College Like a Pro with These 7 Tips
By Meghen Jones
Back to the blog
---
Are you entering college as a freshman this fall? If you answered "yes," then this blog is dedicated to you. As a college freshman, it's completely normal to experience a wave of different emotions as the first day of classes rapidly approach. How can you not? You're entering a new environment without the help or guidance of mom and dad. Yes, you're completely on your own for the first time ever, and at your age, there's nothing left to do but to spread your wings and fly.
Why? Because, college is undeniably a brand-new chapter of your life that comes with a lot of possibilities, experiences, and learning opportunities. As great as it all sounds, the struggle is real. So, it's very important to have a solid plan in place— to at least help you survive the first few weeks. Since your friends at uCribs have been there and done that, we want to show you how to handle freshman year like a pro with these 7 helpful and extremely necessary tips.
Find or connect with your roommate prior to moving.
Nothing compares to the newfound freedom you'll experience in college. We know that you're probably stoked about finally moving out of your parents' house and venturing off into the unknown world of adulthood. But, when it comes to starting your new life, you shouldn't keep everything up in the air— including deciding upon a roommate or meeting the one assigned to live with you. When it comes to roommate hunting, online resources are typically your best bet. Check out the social media and digital forums associated with your college to find other students looking for roomies. On the other hand, if you're assigned a roommate, it's best to connect with them ahead of time. Your college will typically give you the contact information to do this. Trust us, since you'll be living with this person for an extensive period of time, you might as well just get the awkwardness out of the way now. You might even find that you have more in common than you initially realized!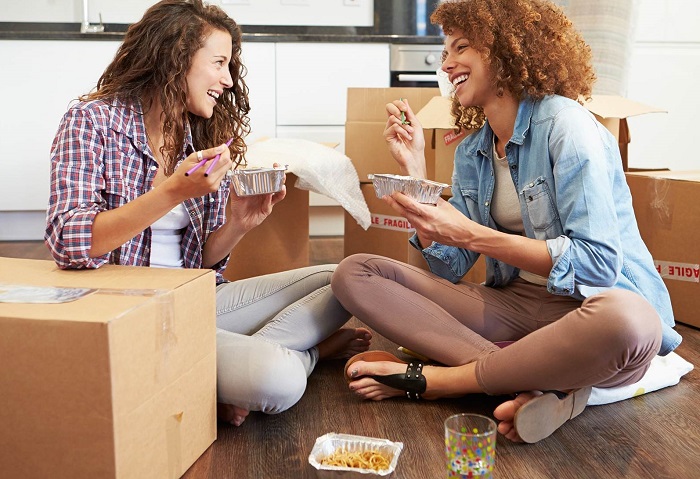 Pack smarter, not harder.
Since you'll most likely be moving for college, you're probably concerned with how you will take all of your belongings with you. We'll be the first to tell you that packing for college can be a stressful, and sometimes, frustrating situation. There are just some things you'll have to leave behind at your parents' house, with so little storage space in your new off-campus apartment or dorm room. Start by finding a checklist online— many of which have been created by past college students, who have already been through the routine. Also, make it a priority to pack everyday items, such as hygiene essentials, clothing, and electronics. Realistically, you'll want to have your bags packed at least a few days before you actually move. The sooner packing is in order, the less you will have to stress about it—plus, you'll have time to move onto other important items on your to-do list.
Check your student email daily.
For the next four years, your student email will be one of the most important communication outlets you have. Prior to the first day of classes to the moment you graduate, everything that you'll ever need to know will be sent to your student email—whether it'd be financial balances, administrative requests, promotions for campus events, or important notices or closures. And, how will you know any of this information if you aren't checking your student email regularly? You will also receive important information regarding assignments, readings, and class cancellations from professors. Checking your student email is as simple as scrolling through social media in-between classes. So, don't let your negligence be the reason you miss out on need-to-know info.
Follow your university on social media.
Speaking of social media, do want to know the latest updates concerning your college of choice? We think it's safe to say that most universities can be found on social media platforms, like Instagram, Facebook, Twitter, and Snapchat, these days. Social media channels are typically linked on your university's official website, or you can locate them simply by searching through the platform itself. Your college's social media feed is the ultimate ticket to staying up-to-date on-campus events, student giveaways, scholarship information, athletic games, and more. There may also be offshoot accounts from the university's main account that are focused on a particular fraternity or sorority, club, organization, or field of study. Not quite sure which accounts are the most important? We're sure upperclassmen can give you some insight!
Attend all the Welcome Week events you can.
The first week of college is always extremely eventful. You'll be adjusting to your new schedule, collecting syllabi from professors, and purchasing textbooks and supplies. Aside from all the business aspects of your first week, students also have access to a variety of Welcome Week events to ring in the new semester! No matter how important or unimportant the event may seem, we recommend that you attend as many as you can to learn about different extracurricular activities, Greek life, and upcoming social gatherings. You'll get a complimentary university tee, free food, and an introduction to your soon-to-be circle of friends. You really can't go wrong!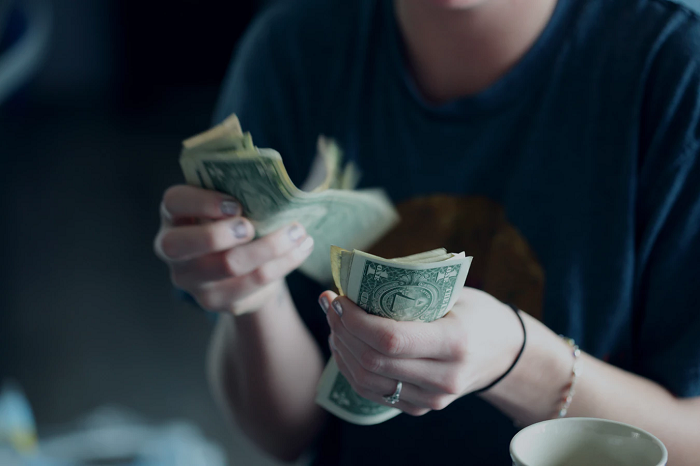 Organize a budget and regularly track your spending.
Scholarships, student loans, and grants can run out within the blink of an eye, once tuition, fees, and supplies are accounted for. If this happens, you will have to depend on funds you've saved up over time to get you through the semester, but don't let your reality become the worst-case scenario. We don't have to tell you how quickly costs stack up—$5 dollars here, $35 dollars there, and so forth. If you want any insight on how much you spent on non-essential items, download your bank statement from the past six months and categorize each purchase that is not a bill. You will be utterly shocked! To spare yourself further financial heartache, simply create a budget after accessing your current financial situation. This way, you have an allocated amount of money to spend each month, whether it'd be on groceries, clothing items, or nights out with friends. With free money tracking apps, like Joy and Fudget, you easily can keep a regular log of your spending. Although money is one of the more stressful facets of adulthood, it's a necessary evil that you must learn to navigate sooner rather than later.
Get your student VISA approved, as an International student.
This tip doesn't apply to everyone, but if you're included in the pool of students, who are lucky enough to attend school internationally, there are a few simple but necessary details that you won't want to gloss over. Attending school in a foreign country can be a life-changing experience, but it's also a huge adjustment. Before taking the plunge into life abroad, though, you'll need to get all your travel documentation in order. Not only do you need a current passport to travel outside of the U.S., but you'll also need a Student Visa that will dictate the amount of time you'll be in the country—without one, you won't be allowed to stay for more than five months. An International Student Card, Proof of Age Card, and International Certificate of Vaccinations will be great information to have in your back pocket as well. If you're uncertain about next steps, contact an official at your university to get the insider deets.
The college experience can ultimately be the best time of your life. It's where memories happen, new friends are made, and the transition into adulthood begins. Like most things in life, your adjustment will take time, and many students find freshman year to be the most difficult because there's so much to absorb and learn. With our insight, however, you'll bust through the doors of your first lecture feeling confident, calm, and ready to tackle the year ahead. Just remember to have fun and study hard—it's only the beginning of your bright future!
---
Share this article: