Don't Overlook These 7 Red Flags When Searching for Your Off-Campus Crib
Back to the blog
---
After way too many years of living under your parents' roof, it's finally time for you to locate an off-campus college crib. You've already made your list and checked it twice: Working AC? Check. Proximity to campus? Check. Two doors down from the local taco joint? Check, check, and check.
Indeed, going on your first apartment-hunting excursion is exhilarating. Little compares to the sense of excitement you'll feel while scouting out your dream crib – or, a suitable place to keep your books and clothes while you spend most of your time on-campus, at least. You can see it now: a quaint, one-bedroom— perfect for distraction-free studying, weekend Hulu binging, and cooking the occasional dinner for your closest pals. You've even started purchasing the appropriate apartment décor, so you can pimp your space out ASAP!
However, if you're looking for an ideal place to temporarily call home, be careful not to let your excitement get in the way of more sensible matters – like, you know, finding a rental that meets basic expectations. You might roll your eyes now, but it's more difficult than you might realize to find a spot that's clean, safe, and doesn't set off any major red flags. Need help determining what, exactly, those red flags are? You've come to the right place! In the name of an epic college crib-hunting journey, uCribs has rounded up 7 red flags that could spell disaster for your apartment hunt. Don't say we didn't warn you!
The apartment is unclean or seems to be in disrepair.
Sure, you're not the most orderly person in the world. Hey, you're in college – you've still got plenty of time to transition into a hyper-organized, neat freak of an adult later in life, right? But, if you're touring an apartment and noticing funky smells, unexplainable carpet stains, and general disrepair, it's probably in your best interest to turn your attention to Plan B.
This might sound harsh – after all, you can probably convince the landlord to hire a cleaning service before you move in, right? As much as we'd like to see the positive in any situation, a first-time apartment showing is your future landlord or leasing agent's one shot to make a good impression, and if they've turned a blind eye to cleanliness… well, honestly, there's no telling what other issues they will fail to rectify. Don't banish yourself to a filthy college crib—even if you're set on having it ASAP! Look elsewhere for a home, sweet home that meets your standards. Hey, it's not like you ask for much…
The landlord or property manager never picks up the phone.
Young adults are notorious for letting their calls go to voicemail. Who even listens to voicemails anymore, anyway?  One thing is for sure, we're lightning-fast with text message replies. It's duped parents and older adults for years, but we've got our communication preferences and like to stick to them! One person, who should definitely answer your calls, though, is your future landlord or property manager. And if they're not picking up the phone – especially in the early stages of your apartment hunt – you should take that as a huge red flag.
Sure, you might find yourself dealing with a landlord, who prefers to communicate by text messages or email – and there's no harm in that. However, those who always seem to be out of reach should be avoided to the best of your ability. Their inability to pick up the phone might be a mild inconvenience now, but just imagine the all-out panic and frustration you will experience when you've got a significant leak in one of your pipes, a major bug infestation, or other serious emergencies – and your landlord simply won't answer your calls. Don't place yourself at the mercy of an absent landlord. Find a property, whose owner or manager is always one call away.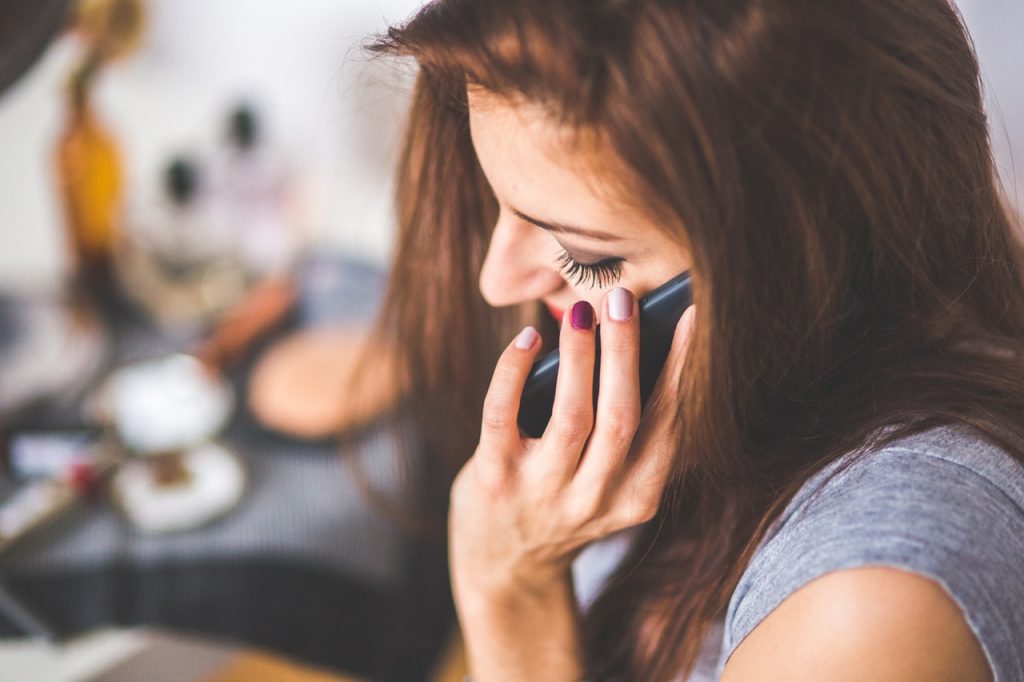 Your potential neighbors are unwelcoming.
College life can sometimes resemble living in a bubble. All of your peers are young, ambitious, and reasonably friendly – even those you haven't met just yet. Yep, living near your university can seem like existing in a dream land. But, unfortunately, you won't always be surrounded by fellow college students eager to make friends. If your apartment hunt is taking you to different areas of town, you might not even live near a fellow university student at all. And, yes, this will probably feel weird at first.
Part of growing up involves putting yourself in unfamiliar situations. Still, while you might not be so lucky as to rent an apartment surrounded by recognizable faces, you definitely shouldn't feel unwelcomed by the other residents in your community. To put it simply, if you're touring an apartment and picking up bad vibes from the neighbors, you might want to reconsider putting down roots in a place that makes you uncomfortable. We're not saying you have to be best friends with all 100+ occupants of your new complex, but if your neighbors make Lord Voldemort look like a nice guy, or you're fearful of violence or illegal activity, save your sanity and well-being and move along to other options. There are a lot of apartments out there, my friend.
The tour is rushed, incomplete, or you've been left to do it yourself.
Allow us to set the scene: you've stumbled upon an amazing apartment that falls within your price range and is located just minutes from campus. After letting out a squeal of delight, you contact the leasing office or landlord to schedule a tour. But, once you arrive at the address that you might one day call home, the landlord is clearly in a rush and neglects to show you half of the home. Or – even worse – they never show up at all.
If your future landlord either cuts your tour short or never shows up to begin with, you can assume that he or she has other things on their mind apart from servicing you—which might spell out future negligence. While there might be a reasonable explanation behind this behavior, odds are that your future landlord is hiding something from you. Take it from us: you deserve plenty of time to inspect the apartment's layout, as well as items necessary to your day-to-day living, like faucets and appliances. Any apartments that you haven't had time to thoroughly explore should be approached with a grain of salt.
There are no basic accommodations, like parking or mail delivery.
As an on-the-go college student, you likely rely upon ridesharing services and campus shuttle buses more than your actual car. Heck, you might even prefer to exclusively utilize these methods of transportation over owning a car, which comes with the responsibility of car maintenance, the expense of gas, and the worry of parking in your crowded college town. However, if you're touring an apartment that does not offer basic accommodations, like parking or mail delivery, you should take this as a serious red flag.
If you currently own a car and your new home can't accommodate your ride… well, this is probably going to become a larger issue as time goes on, even if you're shrugging it off in the here and now. As for mail delivery, any apartment that does not have its own mailing address is likely an illegal space that hasn't undergone a residential housing inspection by your local authorities. Fraudulent landlords will often tell unknowing tenants that they must obtain a personal P.O. box, or defer their mail elsewhere. However, failing to offer a mailbox is against the law. While it might seem innocent enough initially, your landlord does not have your best interests at heart, so run – don't walk! – to your next apartment tour.
There are no emergency exits or accommodations.
If you're looking for rental accommodations in an urban area, it's likely that you might come across a lovely rental with only one outside door. This can be common in older houses that have been converted to apartment homes, or basement-level apartments that scream "affordability!" As much as we hate to be the bearer of bad news, though, renting an apartment that does not boast a safe emergency exit, fire escape, or the like can spell utter disaster— should something terrible happen to your apartment while you live there. And, if there's anything about adult life you should certainly expect, it's the unexpected.
No one likes to think about worst case scenarios – especially those that can threaten your life and belongings. But, consider what you'd do if a fire engulfed your apartment home, and you couldn't make it out your only door. Or, how you would escape should a natural disaster strike, and your home isn't equipped with well-working windows or a fire escape? As a rule of thumb, your apartment should have at least two exit doorways and windows that are functional enough to slide up and down. If you live in a metropolitan area, like New York or Chicago, it's also a good idea to ensure that there is a stairwell somewhere on the premises that you can use to reach safety on the first floor.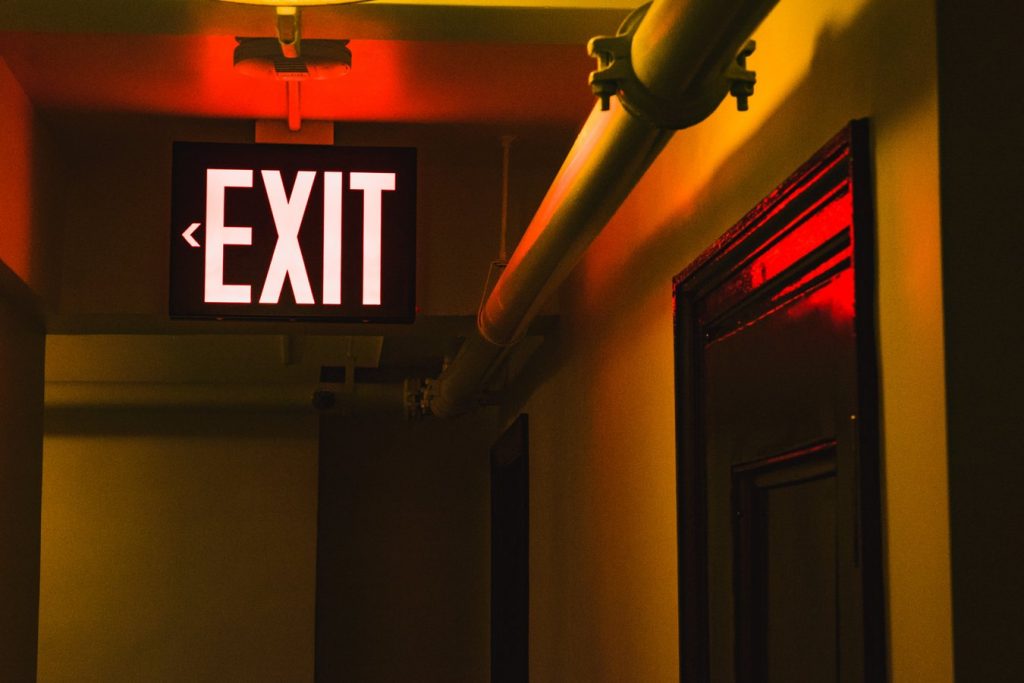 You haven't been asked to disclose information for a background check.
In a perfect world, everyone could rent the home of their dreams without the worry of divulging financial or employment information. But, then again, in a perfect world, no one would take advantage of this system. Since we don't live in such a world, it should be extremely off-putting if your potential property manager neglects to ask you for crucial information regarding your credit score, criminal background, and current status as a student and/or employee.
No one is saying you have to divulge every detail of your life for the past 20-ish years to your leasing agent, but good landlords operating legal apartment homes will want to ensure that you and your fellow residents are responsible enough to handle living in their apartment and have the financial means to pay rent on-time—which helps maintain your lovely apartment community to begin with. So, don't even think about signing a lease before handing over this information. Find a legitimate place to hang your hat that doesn't skimp over these all-important checks, and you'll sleep better at night knowing that your landlord prioritizes the safety and security of your apartment and its residents.
Renting your first apartment is a huge milestone in any young adult's life – especially while you're still in college. There's nothing quite like assuming the responsibility of living on your own or with a roommate, handling monthly rent payments, bills, and all the housework that goes into independent living. Make sure you set yourself up for success by only signing a lease for a worthwhile apartment home – not one that is managed by an absent landlord, has considerable cleanliness issues, or doesn't adhere to legal housing measures. Next time you're in the market for a new off-campus crib, don't forget to check for all these red flags and browse our directory for leads. By taking care of business now, you are sure to save yourself a ton of stress later down the line!
---
Share this article: