5 Must-Watch TV Shows with Black Leads to Tune Into ASAP
Back to the blog
---
No matter what avenue you're using to catch your favorite content, streaming or otherwise, there's a lot of must-watch TV shows to look forward to these days. And, while we'll never judge anyone for getting their reality television fix or devoting time between online classes to watching cooking competition shows, you have to admit that your television queue is looking a little monotone lately – brain-numbing, even.  
Remember, one of the coolest things about TV, movies, and other forms of visual entertainment are their ability to spread awareness of the human condition – so, why not get your dose of memorable characters, riveting plotlines, and beautifully written dialogue through a few of our favorite Black-led television shows? These days, it's more imperative than ever that Black voices be magnified, and if you ask us, enjoying an awesome, true-to-life TV show is a great way to learn more about Black culture and perspectives. Besides, don't we all love to see representation on our screens these days? 
Of course, there are countless shows starring a wide range of complex Black characters, but when it comes to our top picks, uCribs believes these 5 choices should not be missed! Check them out below.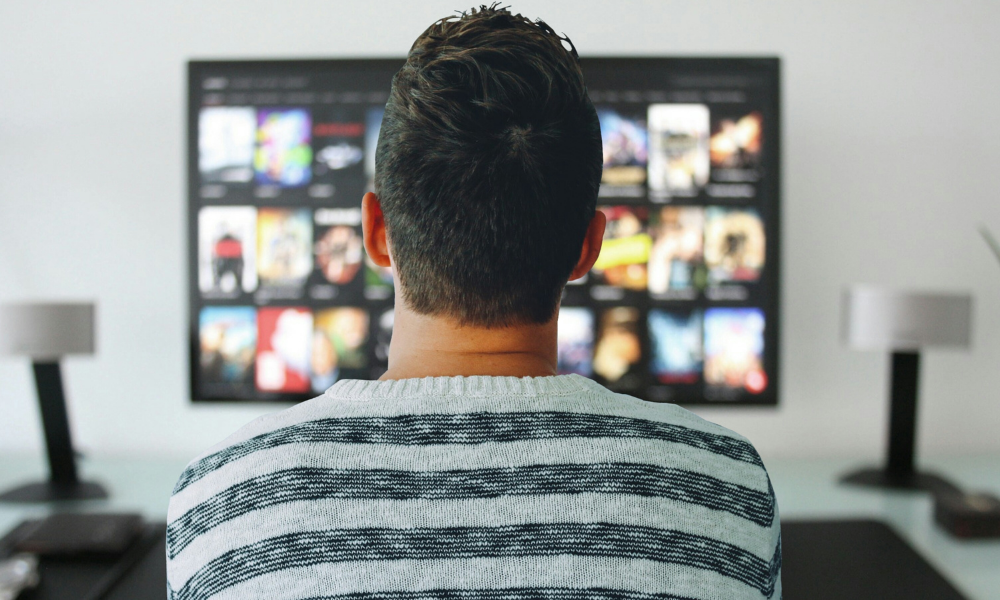 Dear White People (Netflix) 
Starring: Logan Browning, Antoinette Robertson, & Brandon P. Bell 
Kicking off our list of awesome, Black-led shows is Dear White People, a Netflix gem focused on the day-to-day lives of Black students enrolled in a private, predominantly white university. Aside from the excellent storytelling present in this show, what we love most about Dear White People is its thoughtful and witty handling of crucial race-related issues. Stream all three seasons – and the movie! – now, and you'll learn why this is one title that people of all backgrounds love for its exploration to modern-day race relations, particularly within a higher education setting. 
All American (CW) 
Starring: Daniel Ezra, Michael Evans Behling, & Taye Diggs 
The coronavirus pandemic has made it unlikely that your college's football team will have a season this year – and, if they do play, you can bet that it certainly won't entail the usual tailgating and fanfare. Fortunately, you can get your fill of college football with CW's All American, a drama about promising football star Spencer James, who is scouted by Beverly Hills coach, Billy. When Spencer moves in with Billy's family, things don't necessarily go as planned, however. We won't give anything away, but let's just say that this is one show you'll want to watch for its hard-hitting themes, like overcoming life's many challenges and gaining true friendships.  
Wu Tang: An American Saga (Hulu) 
Starring: Ashton Sanders, Shameik Moore, & Dave East 
Have you seen Hulu's original series, Wu Tang: An American Saga, yet? This buzz-worthy show not only profiles one of the most iconic rap groups in American history, but its gritty, unforgettable acting and plotlines also make the show one that you'll never want to end – no, seriously. Unlike many music biopics, which gloss over only the highlights of a group's career, Wu Tang: An American Saga delves into all the nooks and crannies of Wu Tang Clan over the years. Its opening theme was even nominated for an Emmy this year! Check out the first season of the show now on Hulu.  
Insecure (HBO) 
Starring: Issa Rae, Yvonne Orji, & Jay Ellis 
Insecurity is an emotion that every college student confronts at one point or another – which is why Insecure, the TV show, is one you must watch. Though this HBO original focuses on the Millennial, not Gen-Z, generation, you'll certainly relate to this beloved comedy about a group of young Black women balancing jobs, relationships, and personal needs – all while fighting imposter syndrome and personal insecurities. You'll root for main characters, Issa and Molly, who both exhibit countless relatable moments over the course of this four-season comedic gem. Stream it now via the HBO app. 
Black-ish (ABC) 
Starring: Tracee Ellis Ross, Anthony Anderson, & Marsai Martin 
The quintessential family comedy is what you'll find in Black-ish, a fun and fast-paced show about successful advertising executive, Dre Johnson, and his family, who reside in a wealthy neighborhood in suburban Pennsylvania. Like Dear White People, Black-ish looks at Black culture within largely white spaces. You'll cheer for Dre and Rainbow, two hard-working parents focused on instilling a sense of cultural identity in their kids, while serving up plenty of jokes along the way. Best of all, since Black-ish consists of half-hour episodes, it's the perfect series to binge in between that sizable research paper you're currently writing.  
---
Share this article: