Impress Your Professor with Some Seriously Awesome Email Etiquette
By Meghen Jones
Back to the blog
---
Email etiquette is something that all college students have struggled with at one point or another. Whether it is within your first semester or once your coursework intensifies, you may be unaware that there's a certain "manner" in which you should reach out to a professor. Don't worry, we don't judge you based on your ignorance of the subject, as there is no crash-course in email etiquette. Like seriously, can you even recall your high school teachers mentioning this? Yeah, we didn't think so. Even though there is a pretty high learning curve, it's completely possible to master this skill in little time— with uCribs' help, of course!
While most of your messages to family, friends, and peers might consist of acronyms, abbreviations, and other casual types of lingo, emails to your professor should be a little more professional in nature, meaning none of your normal dialect should be used. Remember, your professor is a mentor that expects you to act like a fully-matured adult, and the way you choose to interact with them will set the tone for the semester and your relationship with them in future classes. It's in your best interest to keep your email as polite, respectful, and professional as possible.
All of us here at uCribs' have had our fair share of emails between professors, so we'd like to think we know a thing or two about email etiquette—and we'd love to share our knowledge with you with 6 proven tips!
Before sending an email, check the course syllabus.
Your course syllabus is always extremely handy to decipher the needs and requirements for each class you're enrolled in. It helps you stick to important due dates, breaks down course materials, and informs you of each professor's expectations, such as their preferred method of communication. Most professors will include their email, phone extension, and office hours at the top of the first page of the course syllabus. So, what we're saying is, there's a good chance that you may be able to find the answer to your question on your handy-dandy syllabi. The last thing that you want to do is ask a question that has been answered and waste your professor's valuable time—trust us, they already have enough on their plate. To avoid inconveniencing them, just be sure to check your syllabus beforehand!
Contact your professor with your student email address.
While emailing your professor from your personal email may feel more convenient, it can be unsettling to your professor, who potentially has hundreds of other students, assistants, and tutors to manage. Given this, they won't recognize your name off-the-bat, unless you've worked closely together in the past—which is not the case in most scenarios. Since your personal email is not within your university's given email network, a personal email could potentially get lost in your professor's spam folder, which means you'll be waiting for a response that likely isn't on its way to your inbox anytime soon. You have your assigned college email for a reason—it allows you to contact professors, peers, and other admin professionals associated with your university, serving as a verified stamp of your identity and enrollment within your institution. Our advice? Use it wisely and avoid getting lost in the spam folder! Hm, this seems like a good life mantra to hold, in general…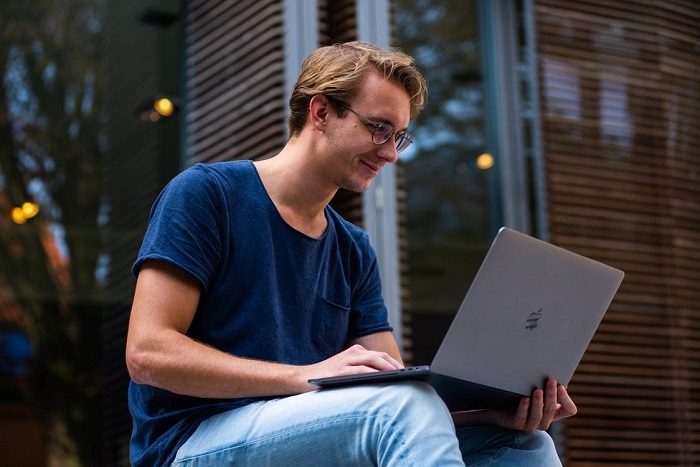 Keep it brief and get to the point quickly.
While constructing your email, think about the number of students that have questions just like you. You need to consider the number of classes your professor teaches, as well as all their additional commitments, like holding office hours and attending committee meetings. They may even hold other responsibilities within your specific department, like serving as an academic advisor or even the Dean. For this reason, we recommend keeping your email short and to the point. Avoid adding irrelevant information and stick to the subject at hand, whether it'd be a question about an assignment, grade, or otherwise. Not only will this help your professor expedite their response, but it will also allow you to get the clear-cut answer you need—and, isn't that the point of sending an email in the first place?
Address your professor properly and be specific in your needs.
Whereas you can casually send lecture notes to your friends, contacting your professors requires a bit more effort on your part. You must address your professor respectfully and with consideration. Open and close your email politely, make sure you spell their name correctly, and use their correct prefix—some might have their doctorate—and you're well on your way to composing an email that is sure to make a positive impression on your professor. Don't forget to include very specific markers within your subject line and the first sentence of your email that details who you are, what class/section you're taking with them, and a short summary of your question or concern. This way, they'll have context on whom and what they're replying to and will not have to dig around for additional information in order to respond efficiently.
Check for any spelling or grammatical errors.
Now that the bread and butter of your email is complete, it's time to conduct a quick proof to catch any spelling or grammatical errors.  After all, this is college, right? By completing this final step, you'll keep your correspondence professional and precise, meaning that your professor can eliminate a bunch of back-and-forth responses and answer your inquiry in a more effective manner. Luckily, there are tools available for college students, like Grammarly, a free writing app that makes all types of writing clear, concise, and mistake-free! So, take a few extra minutes to make the effort and look over your email. Again, the good impression you make on your professor will be worth it!
Remember to be patient when awaiting a reply.
When it comes to college, patience is required in every area of the experience to successfully juggle your coursework, commitments, and internships. Just because you send an email, it doesn't mean that your professor will respond immediately. While many professors respond within a reasonable timeframe, it's important to understand that these mentors of yours also have many time-sensitive commitments, like you, and aside from their busy workload, they have a personal life they must attend to. Therefore, most professors ask that students give them 24 to 72 hours to respond to an email, which gives them enough wiggle room amid their other responsibilities, both professional and personal, to give students a satisfactory reply to their question or concern. If your professor hasn't responded within a few days, it is okay to follow-up with another email—just keep it polite!
Sure, emailing your professor can seem intimidating, but it doesn't have to be the end of the world as we know it. Believe it or not, professors are always happy to help their students. It's their job, after all, but you'll make it much easier if you keep all communication between you— email or otherwise—professional and to-the-point. Pepper in some good spelling and grammar, indicate clear markers of your identity and class, and keep your question or inquiry clear and concise, and you can expect a productive and prompt response from your professor, who will, most likely, be very appreciative of your A+ email etiquette. Tell them that they can send the "thank you" email to uCribs!
---
Share this article: