4 Questions to Consider While Filing Your 2019-2020 FASFA
By Meghen Jones
Back to the blog
---
It's about that time to get your finances in order for the 2019-2020 academic year. Cue your internal freak-out! Whether you're new to college life or a well-versed university student, there's a general understanding that the financial aspect of college is one of the more stressful situations you'll deal with in your four years there. If you've decided to obtain loans from the U.S. government, your to-do list will most likely begin with filing your FASFA, or Free Application for Federal Student Aid. The cutoff date to file for the next academic year is quickly approaching with a national deadline of June 30th. This leaves you with just enough time to figure out how much you need, how your interest rates will stack up, and how you'll begin paying back the funds borrowed— without a minute to spare.
It's true— financial aid isn't all "peaches and cream" once you break down the nitty-gritty of borrowing money from large institutions, such as the U.S. government. Before taking this big step, you'll need to consider multiple factors. There's more to the process than you may think, and it's always important to consider the future impact of your decisions. Think of it as an introductory lesson to "Adulting 101." So, whether you make a note in your phone or a mental list, here are some vital questions to consider before you submit your FASFA application for the next academic year.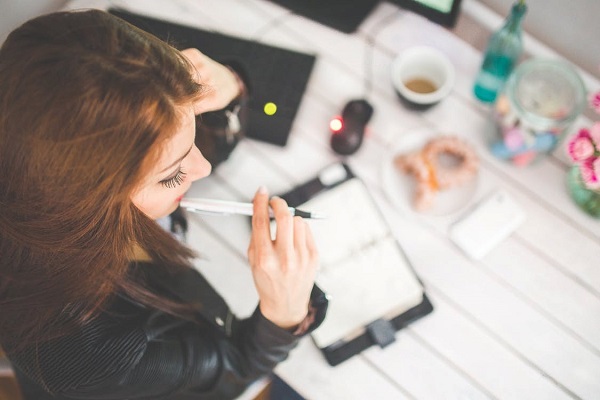 What Types of Aid Can I Receive?
As you move forward with your financial aid application process, there are various types of aid that you may qualify for, whether they'd be grants, scholarships, or loans. In other words, there are multiple methods of financial assistance that can be granted to college students looking for a little help when it comes to paying for school. But, you must be careful at the type of funding you receive because not all financial aid coverage is considered free money. But, hey, wouldn't a tuition-free education would be nice? (We're looking at you 2020 Presidential candidates!)
Financial awards such as scholarships and grants are more favored since recipients experience a "free ride," or at least have most of their tuition and fees covered by the respective program. Like student loans, they are usually split amongst the Spring and Fall semesters, but unlike loans, they do not require any repayment in return to the institution or organization distributing the award.  Students, who take out one or multiple loans, on the other hand, are using borrowed money that must be repaid. Many students utilize both scholarship funds and loans to finance their education, under the stipulation that they will pay back the loan money. Whatever choice you make, there are many options available to help you cover the cost of continuing your education.
When Should I Apply for Financial Aid?
Have you ever wondered why college students must complete their FAFSA prior to the new academic year? Well, it's quite simple. College students must submit the application within a certain period to be eligible for grants, scholarships, and loans, which must be determined before state funding depletes. If you miss the boat when it comes to submitting your FAFSA,  the consequences are detrimental—especially if you cannot afford to pay directly out-of-pocket.
While the federal deadline for the application is June 30th, students must be on the lookout for individual college and state deadlines as well. For example, students attending any New Jersey university must submit their application to New Jersey Student Financial Aid by April 15th for priority consideration, while students in Florida have until May 15th for processing. If you're unsure of when your FAFSA application is due, you can easily find a list of deadlines on the official Federal Student Aid website at studentaid.ed.gov. This information should also be available on your university's financial aid page!
What Is the Difference Between Subsidized and Unsubsidized Loans?
It's not uncommon for students to consider taking out a student loan to pay for tuition and other related expenses. College life can be crushingly expensive to the average person, once you calculate the cost of books, meal plans, fees, supplies—and not to mention, an off-campus apartment. Plus, if you're interested in going Greek, for example, then that's another set of expenses to reckon with. With overwhelming finances at every turn, it can be very tempting to take out a student loan more substantial than what you initially intended.
But, before you click that "Accept" button, it is imperative that you understand the difference between subsidized and unsubsidized loans. Subsidized loans are typically for undergraduate students, who display financial needs based on the cost of attendance, family contribution, and current financial aid awards. These loans do not accrue interest while attending school—if you are at least half-time. On the other hand, unsubsidized loans can be obtained by both undergraduate and graduate students, and they are not based on financial need, collecting interest while you're still in school. It's important to understand the implications of the financial responsibility you're taking on, despite the type of loan you qualify for.
How Will Interest Effect the Amount I Owe?
With so much talk about finances, it's only fair to further expound upon our point, concerning the accumulation of interest. Despite the type of student loan(s) you decide to utilize, at some point, your loans will collect interest. Interest is the amount of money paid at a certain rate for the use of funds borrowed. Interest must be paid back to the lender, who is currently supplying you with much-needed college cash. No, it's never fun to have a large I.O.U. hanging over your head, but don't let loan repayment stress you out! With a little bit of forethought, you can begin to plan your repayment – or at least get a grip on how repayment works – while still in school.
Your interest rate is determined by a simple formula: the outstanding principal balance multiplied by the interest rate, which is then multiplied by the number of days since your last payment. Sometimes, you can run into the hassle of paying more than you've borrowed if your interest begins to add up during your time in school. It is suggested that you work towards paying back your student loans while in school—even if it's as little as 10 to 25-dollars per month. Every dollar counts! No matter your financial situation throughout college, there will be an option that's flexible enough for you.
Ultimately, it's your responsibility to stay informed of the responsibilities that come along with financial aid, including upcoming types of loans and aid, deadlines, interest, and payback options. If this blog leaves any doubt, consider speaking with a financial aid counselor, who can help you make the right decision for your unique goals. That's right! If you look to your campus' financial aid office, they will assist you in obtaining the appropriate funds to finance your dreams – AKA, your college education!
---
Share this article: