10 Free Activities That Scream Summertime Fun
Back to the blog
---
According to our non-scientific estimates, you've got about 45 days to make Summer 2019 one for the books. No pressure or anything, but you do spend all year looking forward to these warm weather days— so, you should probably make sure that your summer plans live up to all the hype! But, what's a college kid to do when you're short on funds but still have a thirst for epic summer entertainment?
You could take a third part-time job or sign up to be a medical research guinea pig. You might even enroll in share economy gigs via your app of choice. Or, better yet, you could forego pricey summer events for fun, free diversions that are even more enjoyable than that overcrowded music festival you know isn't nearly as exciting as it looks on social media.
From perusing museums to partaking in fitness classes, here are 10 free (or very low-cost) activities to make your summer shine bright. Best of all, they're all 100% approved by your fun-loving friends here at uCribs. Check it out!
Hit your local zoo, aquarium, or museum.
Odds are, you don't have time to visit the local zoo, aquarium, or museum during your busy school year. So, why not take advantage of your free time and head to any of these destinations during the summer? Little beats wandering the air-conditioned rooms of your city's art museum or embracing the sunshine alongside an eclectic sampling of exotic creatures. Plus, whether the institution offers a dedicated free admission day, or you're able to take advantage of crazy savings thanks to your student status, there's likely a way to see the sights for free – or at a very deep discount. Hey, you won't have that awesome student discount forever, you know.
Check out a free fitness class.
If you're anything like us, you love group fitness classes, yet hate how pricey they can be. Perhaps it's the broke college student in you, but you believe that exercise should be accessible to everyone, regardless of financial means. That's exactly why you should do yourself a solid and check out free community fitness classes once you grow tired of your usual workout routine. Keep an eye on online event listings and social media pages – like Facebook Events – for the latest happenings. From yoga to resistance training and dance, you're bound to find an offering that gets you moving and shaking. Not to mention, you'll probably meet plenty of new people by immersing yourself in the community.
Head to a national park close to home.
Missing the dirt under your feet and the sun at your back? Us, too. That's why your closest national park is an excellent choice for all-day fun.  A vast majority of national parks are free to enter, with most charging a small fee for overnight camping. In other words, you've officially got the green light to spend your lazy summer days soaking up the beauty of Mother Nature. Pack your lunch and enjoy an afternoon free from smartphones and Wi-Fi. Organize a small hike with a few college pals. You can also try your hand at "forest bathing," the new wellness trend that's basically code for lounging around outside, totally guilt-free. Schedule a trip to the nearest national park in your area, and you'll see why parks are such an "unbe-leaf-able" destination for summer fun!
Spend your time volunteering.
Looking for an activity that will make you feel great, boost your resume, and carve out serious leadership skills? Then, you're perfectly suited for a summer spent giving back to the community. Volunteering helps combat anxiety and depression, encourages you to stay active, and teaches you new skills – plus, it's absolutely free to do! Think about a cause you're passionate about and reach out to a relevant organization in your area. Most nonprofit organizations accept volunteers year-round, and during the season when people are more likely to take vacation time, you can rest assured that your efforts will be even more appreciated by those in need.
Host a small picnic.
There's something positively delightful about a summertime picnic, wouldn't you say? The sun is out, the landscaping is more lush than ever, and you've got all the time in the world to laze around under a shaded tree. If this sounds like your idea of the ideal summer day, why not host a small picnic to celebrate the season? While you'll probably want to pick up a few provisions for your day outdoors, feel free to keep your picnic as simple – and budget-friendly – as possible. After all, doesn't the quintessential picnic food involve simple items, like a peanut butter and jelly sandwich? Bonus points if you can add fresh fruit or frozen yogurt to your basket – all the better to cool off with during the hot summer months!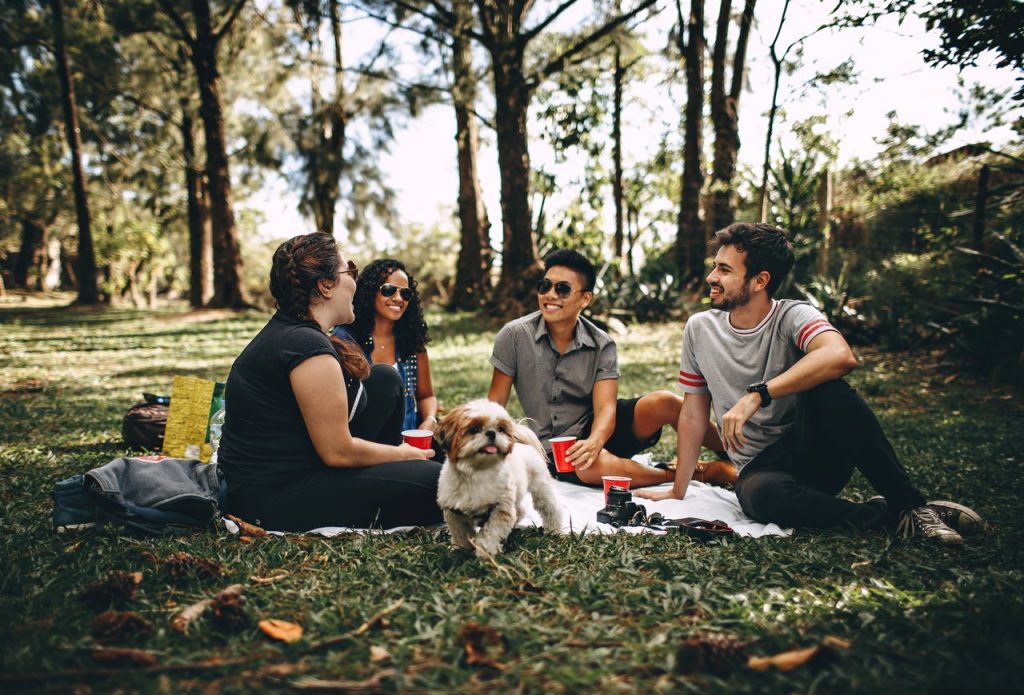 Go stargazing on a clear night.
Here's one pastime you rarely have the ability to do most months out of the year: stargazing! Yes, this ethereal activity has intrigued mere mortals for thousands of years, from casual onlookers to dedicated astronomers. What else could have inspired the beginnings of your modern-day astrology obsession? Summer is an excellent time of year to gather up your comfiest camping equipment – at the very least, a large blanket will do – and head to a rural area or dedicated campground, where you won't encounter distracting city lights. See how many constellations you can locate, begin your hunt for alien spacecraft, or simply lay back and take in the stunning views. It's the summer, after all—and you have more freedom than usual.
Play tourist and hit your city's most exciting places.
It's easy to overlook the cool things found in your current city after the monotony of life has removed that original luster. But, there's a good chance that your neighborhood has sustained some serious changes over the past few years. If you're seeking out a free way to pass the time in your town, we recommend that you get out there and see what's new! If a strip mall opening was the most exciting thing to happen to your town this year, you can also hop one or two cities over for a new experience. Wander the parks, stroll the city streets, and poke your head in new shops and community centers. You can even sit on a public bench and people-watch. All of these ideas are 100% free and totally worthwhile.
Work on a self-improvement task.
Whether it's finally working on your physical fitness, getting serious about your job hunt, or spending more time reading leisurely, your summer break is an ideal time to start chipping away at any self-improvement goals you have. Yes, we've heard the usual complaints, like that ever-popular one about being too busy to kickstart your gym routine – but without a demanding schedule of classes to stick to, you have to admit that it's getting harder to justify putting off your plans for just one more day. Most of your goals can be reached with little to no money out of your pocket. So, you really have no reason not to curb stomp those excuses once and for all and start on the path toward a better you!
Invite friends over for a game night.
What's more fun and budget-friendly than a game night? You'd be hard pressed to find anyone who doesn't experience an immediate flashback to childhood at the mere mention of the phrase.  Just about everyone has at least one board game lingering under their bed, untouched and unappreciated for years. Encourage everyone in your circle to dust off their old sets of Scrabble, Clue, and Life and head to your place for a night of old-school board game fun—no device necessary! Trust us when we say that this free night of fun is one your friends will beg you to host again and again!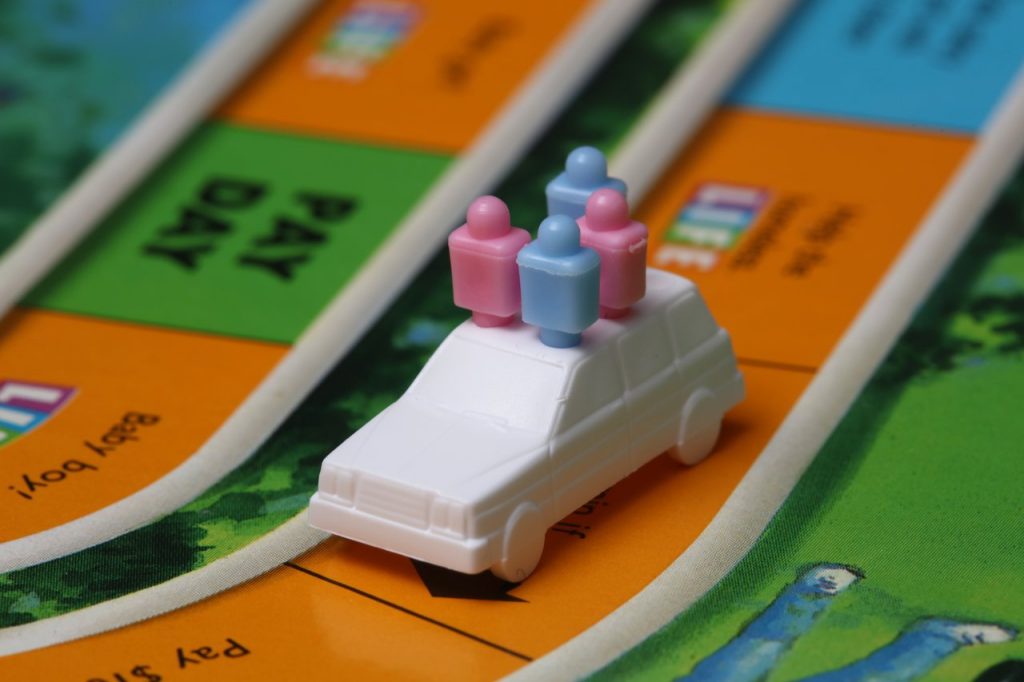 Check event listings for free concerts.
What if we told you that you could be entertained— absolutely free of charge— most nights out of the week? Yep, it's true! Summer is an opportune time for towns of all sizes to host free concerts, featuring both regional and national acts. Whether hosted outdoors or in a live music venue, there are likely several free music shows happening right under your nose – you just have to locate them! Begin your search for free entertainment online or by browsing event listings in local newspapers. Once you find something interesting, head out and support your local arts scene – and don't forget to snap a pic to post on Instagram later!
Don't spend your summer locked away in your air-conditioned apartment! You might think that you can't possibly enjoy yourself to the fullest without a fat wad of cash in your back pocket, but your friends here at uCribs know that to be totally, unquestionably false. Look up from your Netflix queue and see what fun opportunities your town offers. With a bit of imagination and a willingness to explore, we know in our heart of hearts that you'll be able to find a few summertime activities that will keep your days and your wallet full.
---
Share this article: