Take the Guesswork Out of Planning Your College Graduation Party with These 3 Tips
By Meghen Jones
Back to the blog
---
The moment you have been waiting for has finally arrived: your college graduation! You've dreamed of this moment from the second you selected your university as a high school student – and even up until your very last final exams this past semester. Graduating is one of the most remarkable accomplishments you'll reach in your lifetime, and it feels really good knowing that you have conquered your college journey despite all of its challenges.
Now that graduation is just days away, it likely means that you're reconnecting with family and friends from your hometown, after spending plenty of time apart during the past four years. Admittedly, you would love to go all out for your graduation and party like there's no tomorrow. And, why shouldn't you? All of your hard work has paid off in the most fulfilling way, so celebrating with the people you love is long overdue.
Your pals here at uCribs understand that there is only a little time left before you walk across the stage but still so much to do. Being the great friends that we are, we want to lift a bit of the weight off your shoulders with 3 party planning tips guaranteed to make your graduation party fun, stress-free, and most of all, memorable.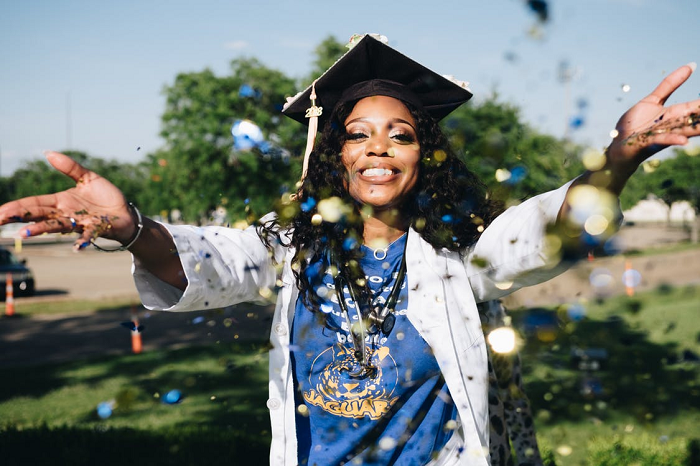 Keep the Decorations Simple
When it comes to party planning, on-theme decorations have always been a staple of the process. However, last-minute decisions, such as deciding which napkins best fit your party's color scheme, can be very stressful when you're fresh out of your finals fog. Not to mention, party planning probably hasn't been on your mental radar up until this point—like, at all. Sure, you want to throw a memorable graduation party, but who says that you have to go all out?
As you finally begin to hunker down on your party planning agenda, remember, just keep it basic, and by "it," we mean those decorations. There's not a lot of people telling you to keep it basic these days—if anything, it's everything you strive not to be. But, when it comes to your graduation party, it may be best to go this route to avoid any unnecessary stress. This is your graduation, after all. You want to enjoy yourself and relax for once. So, we suggest scouting out your nearest Party City or party supply store for the essentials: table covers, banners, centerpieces, and so forth.
You'll also want to collect photos that capture some of your most memorable moments in college—sorority or fraternity recruitment, academic award ceremonies, pre-game tailgating, or simply hanging out with friends in the quad. Pictures are truly worth a thousand words, and there's no better way to share your experience with loved ones than with a collection of photos. Because, in the end, these are memories that truly stick with you for a lifetime.
Serve Up Some Delicious Food
Food is a huge component of any celebration—birthday parties, holiday gatherings, and homecoming week. You don't want to be that person who throws a graduation party and skips out on serving your guests some munchable eats after sitting through a long graduation ceremony. Of course, serving an expansive spread can add up, especially when your budget is slim, and you aren't earning a steady paycheck just yet.
But, it's entirely possible to serve your guests delicious, cost-efficient appetizers and finger foods at an affordable price. The best way is to plan your menu ahead of time and nail down items that share similar ingredients to cut down on cost—and waste! Some of the most popular choices include finger sandwiches, wings, chips & dip, veggie or fruit trays, pigs in a blanket, and jalapeño poppers.
If you spent a semester studying abroad, you can also tie some of the local culture you learned about in your graduation party theme.  For example, students, who spent a semester in China, might serve spring rolls, while those who traveled to Paris may opt for a luscious cheese board with baguette. Whether you stick to regular finger foods or an internationally-themed platter, you can never go wrong with a table full of good eats!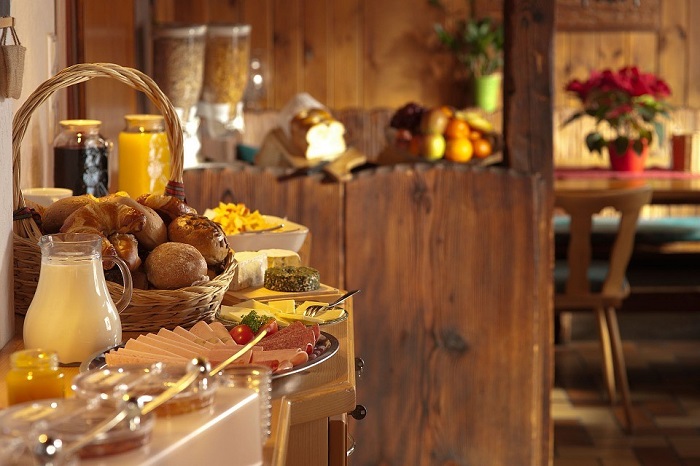 Keep the Party Flowing with Games
If you could name one thing that you dislike about parties, what comes to mind? Your first thought may be a lack of entertainment since it's common for boredom to strike when a party doesn't offer much to do. So, to avoid this common party pitfall, we encourage you to think of ways to keep your guests engaged and entertained throughout the night.
Switch things up from the typical party games and add your graduation theme to the mix. For example, create an advice jar by using an empty glass jar and supplying your guests with colorful pens and paper. Ask your friends and family members to share words of wisdom and place them in the "Graduation Advice Jar" throughout the night. As the evening begins to wind down, read them out loud for some laughs…or tears. It's a fun way to bond everyone in the room on a common ground—knowing you.
A game of "Who Am I?" is another great option because it offers a way for your friends and family to recall wonderful times they've shared with you. To play this game, guests must write down one shared memory. Guests will switch up their memories with one another before reading them out loud. Then, everyone will try to guess who shared that memory with you. No doubt about it, "Who Am I?" will have you laughing, just like your "Graduation Advice Jar."
Truth be told, graduating from college is a major life milestone. It's one of the few moments in your life when you'll be surrounded by those who matter most to you—all to celebrate a monumental achievement of your strength and determination. With these 3 tips for hosting a memorable graduation party, you can rest assured that all your loved ones will not only admire your studiousness, but also your ability to plan a great party.
---
Share this article: