7 Ways to Deal When You Can't Go Home for the Holidays
Back to the blog
---
Despite all of the societal pressure to go home for the holidays, sometimes it's not possible on a college student's shoestring budget. Many students just can't hack it when it comes to purchasing a flight ticket or preparing for a long drive, especially if "home" for you is hundreds of miles away. Hey, we get it; your time is valuable even during the holidays!
But, even the most independent of us can't deny that holiday comforts feel a bit different when you're far from home. For better or for worse, holidays experienced solo are definitely unique – but nothing that a boss college student like you can't handle! In fact, we'd venture to say that solo holiday celebrations can be downright awesome when done correctly. Ready to face Thanksgiving solo, but unsure where to begin? Read on for uCribs' best ideas on tackling the holidays when you can't make it home.
Consider hosting your own holiday feast.
It's easy to feel like you're going in Thanksgiving break alone when at least 80 percent of campus has checked out for Turkey Day. The halls are empty, the cafeteria is a dead zone, and your campus email inbox hasn't had any incoming messages for days— score!
Despite feeling like a lone ranger, odds are, there are a few other students who also chose to stay put for the holidays. So, in the name of holiday gathering, consider hosting your own Friendsgiving with peers who passed on travel but are still down for stuffing. Encourage others to supply a dish to cut costs, or simply limit your menu to a few seasonal items to get the most bang for your buck.
Bring the holiday atmosphere to you.
For as long as you can remember, you've celebrated the holidays with that one movie trilogy, that one pair of ultra-cozy socks, and that one deliciously prepared cup of hot cocoa. Now, you're encountering a Thanksgiving spent alone without any of those things, and you're a wee bit jealous of your siblings who get to enjoy your annual holiday traditions without you.
Instead of crying over spilled hot cocoa, why not indulge in your holiday favs on your own terms? Just because you're not at home doesn't mean that you must subject yourself to a joyless Thanksgiving break. With a bit of imagination, you can turn even the dullest off-campus apartment into a comforting home away from home. First, create a warm atmosphere with cozy yet cost-efficient string lights, a seasonal candle, and/or your favorite blanket. Then, settle in with a few things that make you think of home, whether they'd be holiday-inspired snacks or reruns of a favorite sitcom's holiday episodes.
Leverage technology for face-to-face family time.
While some of us are celebrating our freedom from class schedules and happily crafting our own Thanksgiving meals out of instant mashed potatoes and store-bought pumpkin pie, others are feeling a bit more somber about missing out on precious family time. Sure, we get it – millions of Americans make it a tradition to travel home for the holidays, and when you're not one of them, you're bound to feel a bit down in the dumps.
Luckily, technology has made it incredibly easy to stay in touch with loved ones, whether they're one state over or across the country. Most of us have video calling capabilities on our smartphones, and many video chat apps such as Skype are free. Plus, widely used social media platforms, like Facebook, now come equipped with video streaming features. Want to feel like you're there while the turkey is being served? You can enlist someone to take a live video of your family's Thanksgiving festivities and join in the fun!
Engage in max-level "me" time.
Sure, you love your roommates, but you also can't deny that watching them drive away before granting you three days of solitude was enough to inspire your own Risky Business dance break. Heck, you were so excited to get in some quality "me" time in that you even helped them pack!
In college, true alone time is such a rare find that the smartest way to spend your Thanksgiving break is by soaking up every possible second of freedom from academic and social obligations. Put all those self-care tips to good use and stage the ultimate at-home wellness retreat. Catch up on sleep, pull out a book that isn't assigned for class, whip up something delicious in the kitchen – if it brings you joy, do it! Not to mention, a solo Thanksgiving break is a great time to indulge in those activities your roommates find annoying. Yep, looking at you, guy who watches Harry Potter marathons in his underwear.
Help those who are less fortunate.
Hanging out solo during Thanksgiving can be surprisingly fun – a luxury, even! But, don't forget that for many others, skipping the whole she-bang isn't optional so much as it is par for the course. In other words, that feast you're forgoing this year rarely makes its way to the almost 50 million Americans that face food insecurity.
Instead of hemming and hawing over a potentially less-than-stellar solo Thanksgiving, put that energy to good use and spread some love to your community. Volunteer your time to a food bank, serve hot meals to those who are less fortunate, or take part in a community clothing drive. Even if you choose to make a small monetary contribution to a local charity or organization that you love, you'll likely sleep much better at night knowing that you did something to make a difference in the lives of others—and just in time for the holidays, too.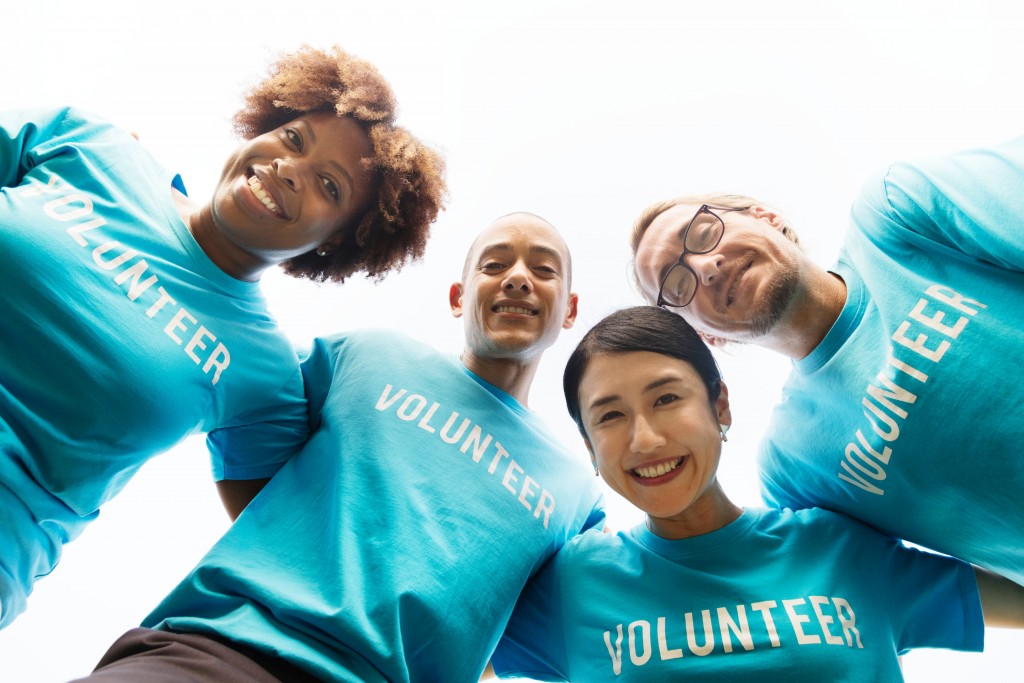 Be a tourist somewhere else for the day.
You may not have plans to go home for Thanksgiving, but that doesn't mean that you can't make plans to go elsewhere. We know what you're thinking – "If I can't swing a trip home, why would I be able to accommodate a trip going anywhere else?!" But the truth is that with a bit of creativity, you can be a tourist anywhere – even in your college town!
With this in mind, consider looking into nearby areas with cool destinations or scenic views. Always wanted to try that bakery two cities over? Why not do it today? Even the smallest towns usually boast something of interest, and if you're lucky enough to be within close range of a larger, more exciting city, planning a day trip is often affordable enough to appeal to even the most money-conscious of students. By breaking out of your usual routine and exploring the unknown, you'll experience a rush unlike any other, especially once you decide that Facebook was right – that bakery was totally worth the drive.
Cash in on your holiday break.
You're stuck in your off-campus apartment, feeling pretty ambivalent about the whole turkey and potatoes thing. Honestly, you're not much for Thanksgiving, but you'd like to make the most of your break, and if possible, get a jump on your holiday shopping.
Sound like you? If so, you may want to consider working during your holiday break. It may seem like a total drag but working on the holidays keeps you productive while your friends are away and classes are no longer in session. Since holiday shifts are often lucrative for businesses but nearly impossible to fill with willing employees, you'll likely enjoy a higher pay-out than usual, or at the very least, an easier time finding some part-time work. If you prefer more flexibility and want to deter being roped into any part-time work post-holiday, search online for temporary job offerings such as pet or house sitting.
When you consider the options, there are a ton of awesome ways to spend your Thanksgiving break while stuck at college! With a bit of creativity and a can-do attitude, you can conquer this holiday spent away from home with finesse and emerge from the break relaxed and ready to take the rest of your fall semester by the reins.
---
Share this article: