Look Forward to These Outstanding Movies Coming to A Theater Near You
By Meghen Jones
Back to the blog
---
The holidays are basically over. There's not much to do, especially now that the cold temperatures have kicked in and the seasonal chaos has come to a grinding halt. At this point, though, you'd rather kick back and watch movies with friends, instead of taking part in any sort of outdoor activities or online shopping. But, what happens when you're tired of your usual line-up of TV shows and Netflix Originals? Although streaming visual media has been a blessing to many of us—especially broke college students with little extra money to spare—it can feel confining when your student apartment is your primary venue for movie watching…and binging—don't lie to yourself.
So, when was the last time that actually went to the movie theater? Yes, like the physical building you used to frequently hang out at every weekend with your high school friends. We'd assume that it's been a while, being that you were swamped with many commitments throughout the semester. Either way, with movies like Cats, The Grudge, and 1917 finally hitting theaters, there's no reason to continue your typical session of Netflix and Chill in disdain. Since all of us at uCribs love a good movie, we've made it easier for you to choose what you see next in theaters with our list of 5 upcoming movies that we're stoked to see at the end of the 2019-2020 holiday season!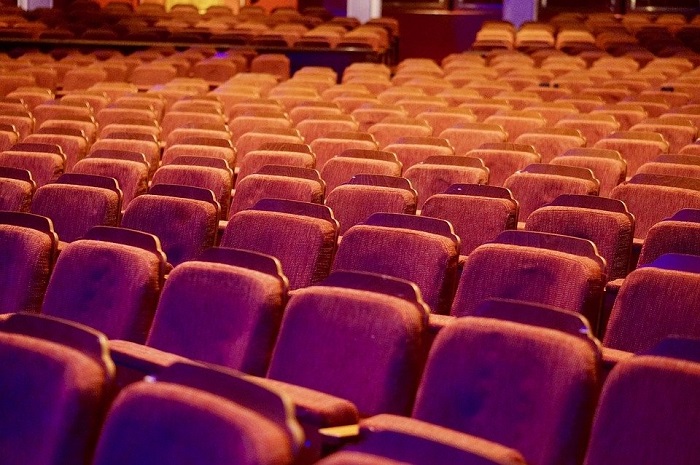 Cats
Director: Tom Hooper
Release Date: December 20, 2019
Inspired by Andrew Lloyd Webber's record-breaking, award-winning 1981 musical Cats, this family-family has finally hit the big screen! Cats tells the story of a tribe of cats, who must decide which among them will ascend to the Heaviside Layer—think of it as the cat version of Heaven—and come back to a new life. One night, the cats gather around in a junkyard and introduce themselves through catchy songs—all proving why they are worthy of the Heaviside Layer. But, when an old, washed-up cat named Grizabella comes along, the cats quickly begin to misjudge her ragged coat and colorful past.
Critics have raved that the film is "special and unique" after attending the recent world premiere. The film includes a new original ballad, Beautiful Ghosts, which is sung by the one-and-only T. Swift. And, what about Jennifer Hudson's stunning rendition of Memory? Seriously, it's enough to bring tears to your eyes. Starring Idris Elba, Rebel Wilson, Ian McKellen, James Corden, Judi Dench, Taylor Swift, Ray Winstone, and Jennifer Hudson, audiences will rediscover the magic of Cats' and its breathtaking music and stunning choreography.
1917
Director: Sam Mendes
Release Date: December 25, 2019
Directed and produced by Sam Mendes, 1917 captures the trench warfare of World War I. At the height of the war, two young British soldiers, Schofield and Blake, race against time to complete a seemingly impossible mission. They must cross enemy territory and warn soldiers of an ambush, which will save the lives of over 1,600 British soldiers, including Blake's own brother. Will the pair successfully complete the mission, or will they struggle to survive the war to end all wars? Sounds like some serious, adrenaline-pumping stuff that will have you feeling like you are part of the action!
Even though it's not a historical documentary, it's worth seeing for any history buff! The film is still based around true events—the stories told to Mendes by his paternal grandfather, Alfred Mendes. 1917 features an all-star cast, including Benedict Cumberbatch, Andrew Scott, George MacKay, Mark Strong, Colin Firth, Richard Madden, and Dean-Charles Chapman. For a hard-hitting drama that documents the action of World War I, you'll want to be first in line to purchase tickets for 1917.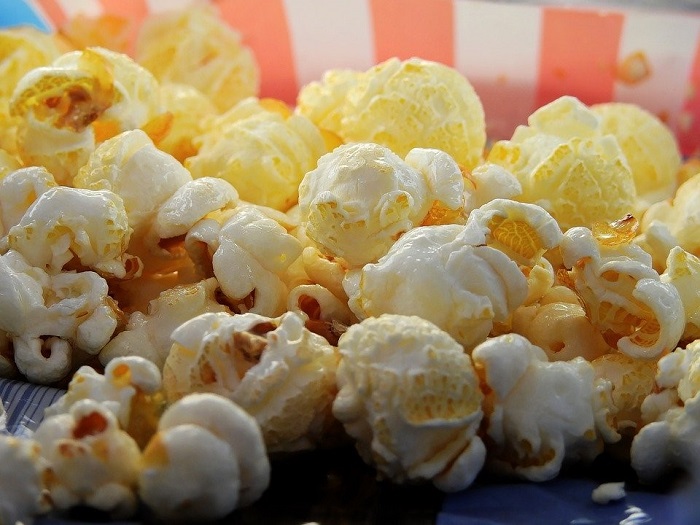 The Grudge
Director: Nicola Pesce
Release Date: January 3, 2020
If Christmas is over, then Halloween is long gone. However, scary movies—they're year-round for a very good reason! If you're into paranormal horror,  The Grudge just might be the perfect flick for you. The Grudge will return at the start of the New Year with a fourth installment to its long-standing series. In this new addition, a single mother and a detective work together to investigate and solve a grisly murder. It doesn't take them long to stumble upon the secret of the house—a vengeful ghost. (Do we have your attention, yet?)
Director Nicolas Pesce says, "Like the old films, it's a tapestry of three different stories that interweave and all take place at slightly different times— this house [at the center of the case]." Sure, it isn't anything like the Hallmark Christmas movies you've been loading up on with your mom, but it's a nice change of pace from the holiday season. Trust us—audiences will be along for a wild ride, so make sure you partner up with a brave movie buddy for this one.
Like a Boss
Director: Miguel Arteta
Release Date: January 10, 2020
Beauty influencers across the nation have patiently waited for the premiere of Like a Boss, and it's finally here…well, almost! Like a Boss tells the story of two best friends, Mia and Mel, who built their cosmetics company from the ground up. While one friend is more practical, the other aspires to have fortune and a lavish lifestyle. When Mia and Mel run into financial problems, they must decide whether a tempting prospect buyout offer from an industry titan—PLOT TWIST: who, actually steals from them— is worth it. Let's just say, it puts two very different people's friendship to the ultimate test.
Like a Boss proves that even the beauty industry can get ugly, but it's comedic tone—with knock-out stars, like Tiffany Haddish and Rose Bryne—will keep you hooked! Not to mention, the movie is relatable in its universal themes of friendship, money woes, and temptation. The rest of this star-studded cast includes Salma Hayek, Karan Soni, Ari Graynor, and Jimmy O. Yang. POPSUGAR warns audiences, "get ready to laugh when Like a Boss hits theaters."
Dolittle
Director: Stephen Gaghan
Release Date: January 17, 2020
Based on the character Doctor DoLittle, created by Hugh Lofting, Dolittle is an upcoming flick that intertwines fantasy, adventure, and comedy. After losing his wife seven years ago, Dr. Dolittle, a famous doctor and veterinarian of Queen Victoria's England, hides behind the walls of Dolittle Manor with his exotic animals. However, when Queen Victoria falls ill, he is forced to set sail with his self-appointed apprentice and animal friends to find Queen Victoria's cure. During his epic adventure, Dr. Dolittle regains his wit and courage, as he crosses old adversaries and discovers wondrous creatures.
The stellar cast of this highly-anticipated movie includes Robert Downey Jr. as Dr. John Dolitte, Harry Collett as Tommy Studdins, and Jessie Buckley as Queen. Audiences can also expect to see Emma Thompson, Ralph Fiennes, Selena Gomez, Rami Malek, Octavia Spencer, John Cena, and Tom Holland as voices of all of Dr. Dolittle's closest animal confidants.  Audiences will be thrilled to enter a weird, but wonderful world as Dr. Dolittle embarks on his newest journey to help Queen Victoria. You'll want to brace yourselves for an epic adventure!
From comedy movies to action movies, the end of the 2019-2020 movie season is going out with a bang.  With buttery popcorn, fizzy soda, and comfy seats, you'll quickly remember why you enjoyed the theater experience so much to begin with.  Sure, you may have to fork out a few extra bucks for those premium ticket prices, but it will be totally worth the entertainment. With uCribs top 5 upcoming movies, you'll be able to narrow down your pick in no time—and enjoy a night out with friends. So, here's the big question, which movie do you plan to see?
---
Share this article: