5 Safety Tips for Dating Online in College
By Meghen Jones
Back to the blog
---
Dating in college is hard. Dating in college with a heavy load of responsibilities is even harder—and often, dating doesn't fit into your productive day-to-day schedule. Because of online dating, college students can now meet new people in a more convenient way. Given this huge perk, it's no wonder that you've finally decided to make an account on Tinder. Now, you're getting DMs left and right and probably wondering why you didn't hop on the online dating trend sooner. The safety factor could have definitely been a reason.   
Safety is an extremely important concern when it comes to online dating. While dating platforms encourage college students to interact with new people, it also allows strangers with bad intentions to meet potential victims. Because online dating is largely anonymous, it's easy for someone to pretend to be another person—and you don't want to become a victim of any type of "Catfishing" scenario. No matter which online dating app you're using, you will want to familiarize yourself with these 5 need-to-know safety tips, straight from your pals here at uCribs.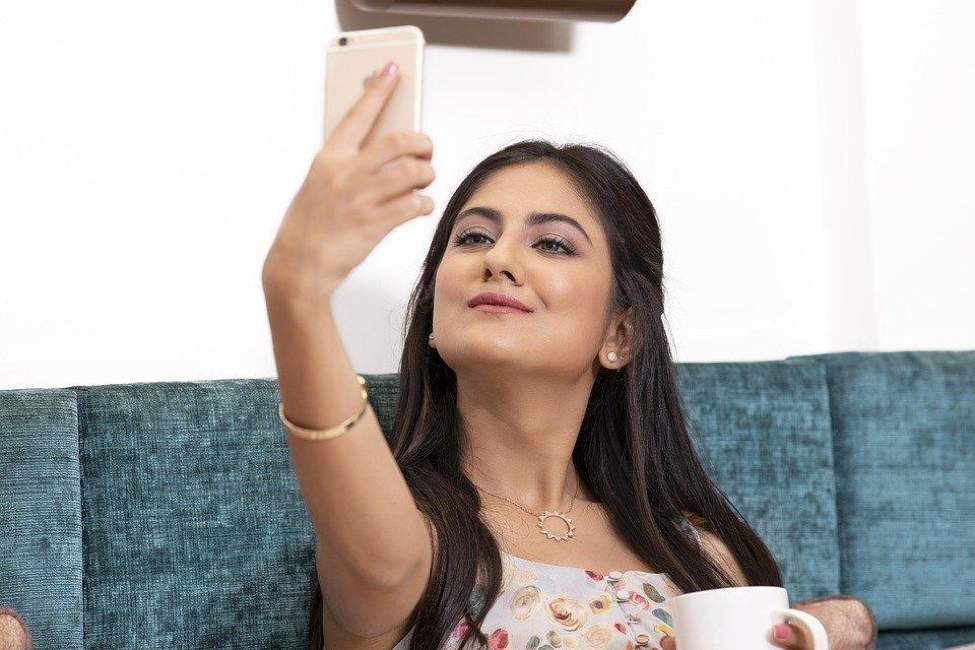 Be wise in choosing a dating site. 
As a newbie to the online dating scene, it can be exciting to learn that there are more than a dozen websites and apps ready to help you meet your match.  Having so many choices at your disposal can make it difficult to pick an ideal dating site, however. In fact, some seemingly safe platforms can lead you to plenty of untrustworthy sites—and this alone is unsafe and can compromise your personal information. Avoid this very real possibility by sticking to mainstream sites, like Bumble, Zoosk and Plenty of Fish, which have privacy policies in place for their online dating community. Granted, you may still encounter untrustworthy users, but at least you'll have a peace of mind knowing that your information is secure. 
Disclose the least amount of personal information possible.
Regardless of whether we like to admit it, stranger danger exists online just as much as it does in the real world. Online dating opens you up to a world of new people, so it's important to keep personal information, such as your address and phone number, under wraps until you establish a trustworthy connection. Do not include your full name, university, or any student organizations you might belong to in your personal bio. As small as these details may seem, this information can be used to track and identify your whereabouts. If you feel like you're being extremely cautious with this whole online dating thing, you're on the right track to keep yourself safe! 
Do a simple background search on potential suitors. 
Not only do you want to keep your personal information on lock for the time being, but you'll also want to be sure of who you are communicating with. Remember, online dating makes it much easier to encounter potentially dangerous people, like those "catfishes" we mentioned earlier, who post false information hoping to trick people into a fraudulent relationship for money or personal gain. Since it's safe to say that you won't have Nev Schulman from MTV's Catfish: The TV Show to help you play detective, take matters into your own hands by performing a Google search on your new love interest, checking up on any social media accounts they might have. You can also check out cost-friendly sites, like Spokeo, which allows you to verify a person's name, address, and phone number for only three bucks! No matter how you choose to verify your online match's information, we can all agree that it's better to be safe rather than sorry.
Watch out for any red flags.
Even after you've conducted a background check, it can still take some time to trust someone—especially if you struggle to open up to people. That's why it's vital that you pay attention to any red flags when you're getting to know your new online acquaintance. Most of the time, we are so excited about dating someone new that we tend to ignore our gut feelings, but it's important that you trust your instincts instead of simply going with the flow. It's perfectly okay to ask the hard questions, in order to learn more about who you are dealing with. If someone makes you uncomfortable or appears too good to be true, you have every right to walk away from the situation and block and/or report them. No regrets when it comes to your personal safety! 
Don't be afraid to use video chat. 
While living during the worldwide pandemic known as COVID-19, we're unable to enjoy the usual leisure of meeting someone in a shared space. For this reason, we suggest that you schedule a video call with your potential match, once things start to heat up between you two. This way, you can get to know them in a face-to-face manner, before potentially meeting up once this health crisis has blown over. Video chatting via FaceTime, Google Hangouts, Snapchat, Instagram, or Facebook is the perfect precursor to actually meeting in person one day. It can help you decide whether pursuing this relationship will truly be worth it and provide you with a way to deepen and develop your connection, even in self-isolation! 
Online dating is an attractive option for busy college students interested in meeting potential matches through modern apps. Like anything, it's important to make sure that you take the proper safety precautions while doing so. Follow our 5 safety tips for dating online, and you'll be able to find your perfect match without jeopardizing your personal safety. And hey, even if someone turns out not to be a match… there's Plenty of Fish in the sea! 
---
Share this article: