6 Important Rideshare Safety Tips for Students & Young Adults
Back to the blog
---
How often do you use rideshare apps? As a busy college student, who does their best to maintain a social life, we're guessing the answer is "pretty often." Rideshare apps, like front-runners Uber and Lyft and the regionally-minded Via and Juno, have become exceptionally popular in recent years. And, if there's anything we've learned from the share economy's rapid adoption, it's that these easy transportation services aren't going anywhere anytime soon.
Despite all of the perks associated with rideshare services – like never having to worry about parking, vehicle maintenance, and other responsibilities associated with car ownership— it doesn't come without its own set of challenges. Though major rideshare companies screen drivers' backgrounds and vehicular history, there's hardly a tried-and-true way to determine if your rideshare driver is as legitimate as he or she may seem. Couple this with the fact that 103 Uber drivers were accused of assault or passenger abuse from 2014 to 2018, and it's clear to see why every rideshare transaction should be approached with caution.
The best way to stay safe in this situation is to pay attention to your instincts, or that deep-down gut feeling. Never get into a vehicle that seems shady or illegitimate, and if you feel uncomfortable during the ride, don't hesitate to use in-app features to call for help or alert local authorities after exiting the vehicle. Aside from the basics, we have a few more helpful suggestions to keep in mind, if you want to experience the safest ride possible. Read on for uCribs' 6 most important rideshare safety tips, which will help you get from Point A to Point B in your respective rideshare vehicle, scot-free.
If possible, wait for your driver indoors or in a populated area.
A safe rideshare experience starts before you even open the vehicle's door. Though there are no rules against it, hanging out solo in a deserted area, while you're distracted by your smartphone is a way to encounter trouble before you even leave your pickup area. It might sound far-fetched, but there are plenty of seedy characters out there who target young, unassuming people doing all types of mundane things, including waiting for a rideshare driver. Plus, if you're not obviously waiting for a car to pick you up, it's less likely that a random stranger will spot you and try to convince you that they are your rideshare driver. In this type of scenario, it's always better to be safe than sorry, so unless you're rolling with your entire squad, protect yourself from potential danger by waiting indoors or in a populated area, where other people can hold whomever approaches you accountable.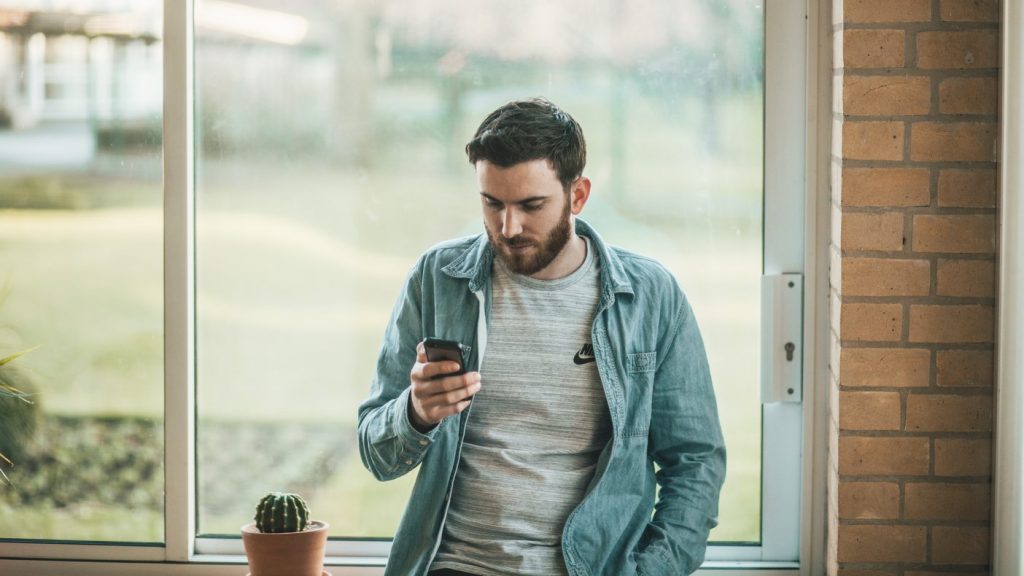 Confirm your driver and car before getting in.
Although it's a scary thing to be aware of, scammers have been known to impersonate rideshare drivers, in order to lure unsuspecting passengers into their vehicles. This is even more likely to occur in late-night scenarios, populated areas, and college towns, where there's a high density of young, carefree riders, who tend to pay little attention to who's giving them a ride, as long as they can get home quickly. Fortunately, there's an easy way to avoid any funny business with a rideshare scammer. Simply take note of the driver's name, vehicle make and model, and license plate number and verify your ride before you hop in. Don't worry, no Jedi mind tricks required – all of this information will be clearly stated on your app, so you can skim the details before your ride arrives.
Sit in the back seat.
Odds are, you probably slide into the back seat of your rideshare vehicle without a second thought. But, those of you who prefer a more personal approach to the rideshare experience might regularly sit shotgun. Hey, you're in college, so you understand the importance of making new friends whenever and wherever you can. However, it's safer to sit in the back more regularly. First, sitting in the back seat grants you an extra layer of personal protection, in the event that your driver pulls an unexpected move. Second, in the unfortunate event that you get in an accident, you'll probably only sustain minor injuries – if any – from the back seat, as opposed to the front seat, where your head and upper torso is merely a foot from the windshield. So, it's safe to say, unless you're in a cramped ride or carpooling with multiple people, always take the back seat.
Be wary of any seedy transactional requests.
Unlike taxis or other traditional forms of transportation, rideshare services rely solely upon digital payments. This makes hailing a ride easy and quick for any college student on-the-go – and especially for those of you who like to go wallet or handbag-free whenever possible. In addition to its convenience, the digital payment system should also serve as an indicator when something fishy is going on, like if your driver asks for cash, a credit card number, or any other transactional information. Don't be fooled – your credit card number is definitely in the rideshare app's system, no matter what the scammer might tell you. Tipping a legitimate driver with cash is always appreciated, but paying for a rideshare service with paper money, a check, or using a driver's card reader? Just say no!
Follow the in-app map to ensure your driver is adhering to the right roadways.
Every now and then, you'll encounter a driver native to the area, who knows of a few incredible, time-saving back roads. (Who doesn't love those drivers?!) More often than not, you should be able to predict the general route your driver will take to your apartment or other destination based on the technology available to users on the app itself. A good way to keep an eye on the route and ensure that you're not being potentially led elsewhere is to follow along with the in-app map. All major rideshare apps allow you to follow the progress of your trip, right there from your palm-sized screen.  So, track your ride using the tools you already have at your disposal, and you'll be able to immediately tell if your driver is pulling a fast one on you.
Share your trip with your friends.
A vast majority of rideshare trips go off without a hitch. However, there are the occasional mishaps with skeevy or downright illegitimate drivers, which is why we're thankful that major rideshare services have recently rolled out next-level security features that allow you to share your ride with friends. It's a simple fix: if you're ever in a nerve-wracking situation, or you'd like to give your worrywart friend a bit of peace of mind, all you have to do is hit the "Share My ETA" button on your app. Once sent, your pal can see a real-time feed of your location, from the moment you get in your ride to the minute you've been dropped off. And, of course, they'll also receive a general ETA, so they know exactly when to expect you during your routine Friday evening movie night.
Rideshare services are a life-saver for just about every college student and young adult out there. These services have given us unprecedented access to affordable and reliable transportation – and, trust us, we're thankful! Nevertheless, it doesn't mean that rideshare services come without their fair share of risks. Although it's uncommon, it is very possible for rideshare trips to take a dark turn if you aren't cautious and aware at all times. We tell you this, not to frighten you— we just really don't want you to become another statistic! Arm yourself with these tips to rideshare safely, and you can enjoy all of your travels—both big and small— stress-free.
---
Share this article: