Just in Time for Halloween—Host a Scary Netflix Movie Marathon with Our Top 5 Picks
Back to the blog
---
Ready to get in the full swing of Halloween? Whether you're a die-hard fan of the holiday or not, you can't deny that there's something particularly exciting about diving head-first into all things dark and creepy, from haunted houses to on-theme costumes.
Another great way to indulge your spooky side, just in time for All Hallows' Eve? Planning an epic scary movie marathon for you and your closest college friends, of course! Just about everyone wants to binge-watch their favorite horror titles before October 31st rolls around, but most college students simply don't have the time to dedicate a full night to guilt-free Netflix and chilling.
So, why not take the bull by the horns, plan a night of fun for all, and encourage everyone to get in some play with their work? Luckily, your pals at uCribs have done the leg work for you and rounded up our 2019 list of 5 must-watch horror flicks for the remaining days of October—better yet, they're all 100-percent streamable on your favorite platform: Netflix! Each will set the perfect tone for your Halloween celebrations in its own unique way. So, light a few candles, open that jumbo bag of candy, and text all of your friends – it's time for the ultimate Netflix Halloween movie marathon!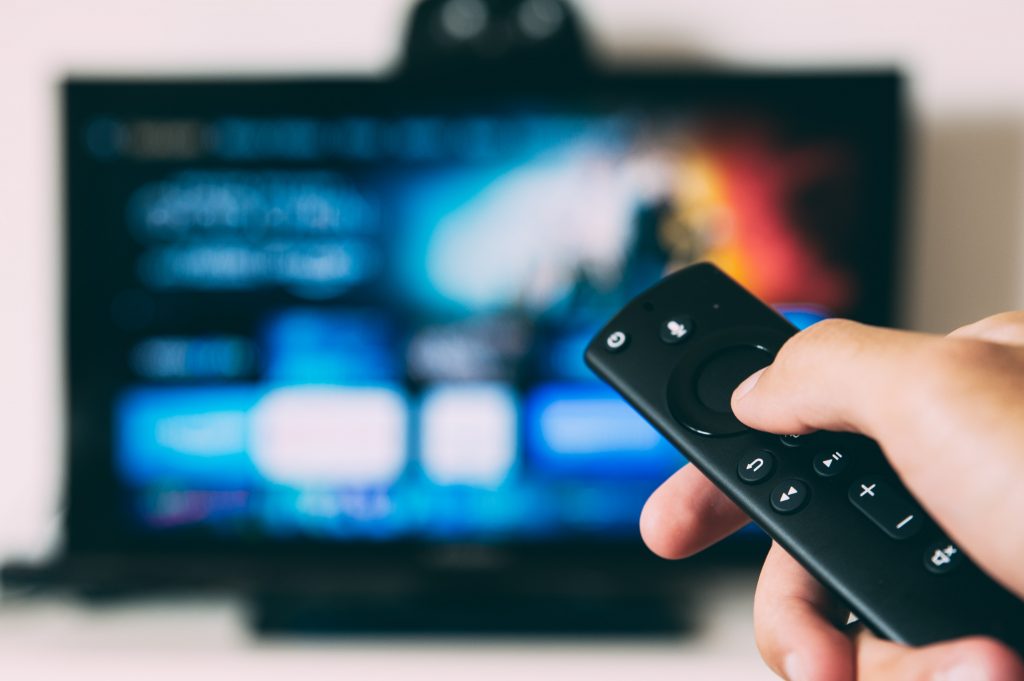 Carrie (1976)
Directed by: Brian De Palma
Starring: Sissy Spacek, Piper Laurie, Amy Irving, William Katt, and John Travolta
When it comes to classic horror films, few titles stand up to Carrie, the 1976 film directed by Brian De Palma. While not as gory as modern horror flicks, Carrie brilliantly brought Stephen King's eponymous novel to life. The story centers around main character Carrie White, a 16-year-old girl, who faces merciless bullying at school and home – and also happens to possess telekinetic powers.
When Carrie is nominated for Prom Queen, she's offered one final shot at ending her high school experience on a high note. But, Carrie's tormenters have another plan in place to ruin her moment in the spotlight. Don't worry, Carrie gets back at her bullies – and well, the entire school – in a big way. Perfect as a warm-up flick to the scarier ones on this list, stream Carrie, and you'll soon see why this 70s horror film made it to the genre's list of classics.
The Conjuring (2013)
Directed by: James Wan
Starring: Vera Farmiga, Patrick Wilson, Lili Taylor, and Ron Livingston
Place yourself in this situation for a moment: you're a mother or father in the 1970s, who has just moved your family of seven to a large, secluded farmhouse in a rural town. (Hard to picture, right? Well, just work with us.) Everything's going smoothly at first, until strange occurrences have you convinced that there's more to your new residence than old, creaky floor boards and a cold, dark basement. You might even say that your house is inhabited by evil spirits, determined to reclaim their home after years of unrest!
We won't spoil the story for you— but let's just say that if your ideal Halloween movie involves paranormal activity, creepy baby dolls, and witchcraft, do yourself a favor and queue up The Conjuring, pronto. Oh, and did we mention that the flick is also allegedly based on the experiences of a real family, who lived in the storied farmhouse from 1971 until 1980? We sure hope you're dedicated to watching all 5 movies on this list, because you might not be getting any sleep after watching The Conjuring!
The Ritual (2017)
Directed by: David Bruckner
Starring: Rafe Spall, Arsher Ali, Robert James-Collier, and Sam Troughton
There's nothing like reuniting after a friend's untimely death to bond with longtime pals, enjoy the great outdoors… and experience the terror of being followed by a mysterious, mythic beast…? Maybe not so much the last one, but this is the very basic premise of The Ritual, a 2017 British horror film directed by David Bruckner. With Andy Serkis – you might know him better as Gollum from The Lord of the Rings trilogy – serving as The Ritual's producer, you can bet that the story doesn't simply end with four friends stranded in a spooky forest. No, The Ritual is much more than that.
Mixing themes of mythology and ancient legend, this gem of a horror flick follows a group of college friends, who take a wrong turn and enter a shadowy Scandinavian forest. The forest just so happens to be associated with an ancient Norse legend and is currently haunted by an unknown evil. You might think you know what happens next, but just wait until the end – The Ritual boasts a "big reveal" that is just as terrifying as your mind imagined it to be all along.
Scream (1996)
Directed by: Wes Craven
Starring: Neve Campbell, Courteney Cox, David Arquette, Drew Barrymore, and Rose McGowan
The 90s will live in our hearts forever, and what better way to honor everyone's nostalgia than with the 1996 horror hit, Scream? This film is directed by none other than the late Wes Craven, who was famous for mixing slasher horror with comedy and effectively redefined the genre. You might also recall one of his more famous works, 1984's Nightmare on Elm Street. (How's that for a name-drop?)
Aside from the cult classic starring Robert Englund and a very young Johnny Depp, arguably one of Craven's most notable works is Scream, which tells the story of a suburban stalker with their sights set on a group of local high schoolers. Starring Neve Campbell, Courteney Cox, Drew Barrymore, David Arquette, and Rose McGowan, Scream boasts an all-star lineup of 90s A-listers, as well as a hooded antagonist whose costume still manages to find its way to modern-day college Halloween parties. Seriously – who knew that such a simple costume would have such staying power?!
House of the Witch (2017)
Directed by: Alex Merkin
Starring: Emily Bader, Darren Mann, Michelle Randolph, and Coy Stewart
Everyone loves a good Halloween party… until those pesky paranormal spirits show up! House of the Witch introduces us to a group of teenage friends who decide to celebrate the holiday by letting loose in a supposedly haunted house local to their hometown. But, the troublesome teenagers get more than they bargained for when they realize that there really are evil spirits in the vicinity – and one, in particular, is out for blood.
While this made-for-TV film doesn't possess any crazy special effects or Oscar-winning monologues, House of the Witch is a spooky, fun ride for anyone who wants to enhance their Halloween experience with some good, old-fashioned gore. Check it out on Netflix tonight, and cross your fingers that your upcoming festivities on October 31st don't reach this level of insanity—well, at least in the same way!
When it comes to getting in the spirit of Halloween, binge-watching scary movies tops our list of favorite ways to celebrate. However, with so many seasonal titles available on Netflix, it can be hard to decide which ones are actually worth the watch. Instead of mindlessly flipping through dozens of options, get straight to the good stuff with these 5 recommendations straight from the horror fans at uCribs. Now, go forth and get that movie marathon party "startled!"
---
Share this article: