Support Black Businesses Month and Shop at Any One of These Incredible Online Retailers
Back to the blog
---
Ask just about anyone, and they'll agree that the past few months have been a whirlwind. Between the ongoing public health emergency and the calls for civil and worker's rights, you might feel a little overwhelmed by the current news cycle. Yet, as difficult as these past several weeks may have been, you cannot deny that something major is happening in our country right now that has the potential to lead to long-term change. In that vein, you might be taking a bit of extra time for self-reflection while you consider how this movement impacts your life. 
If you're wondering how best to support the Black community right now, keep in mind that financially supporting Black-owned businesses is a great way to show solidarity and spend your dollars in a way that benefits the larger movement to end social inequality.  After all, Black business owners have been hit harder by the coronavirus pandemic than white business owners, with 40 percent of them out of work as of May 2020. This means, it's now more crucial than ever to shop with these vulnerable – yet mighty – small businesses.  
What's more, August is Black Businesses Month, making now a perfect time to scout out Black-owned businesses to support in your area and across the nation. Pay homage to the occasion – and get some cool new stuff in the meantime – by placing an online order with one of these awesome, Black-owned businesses.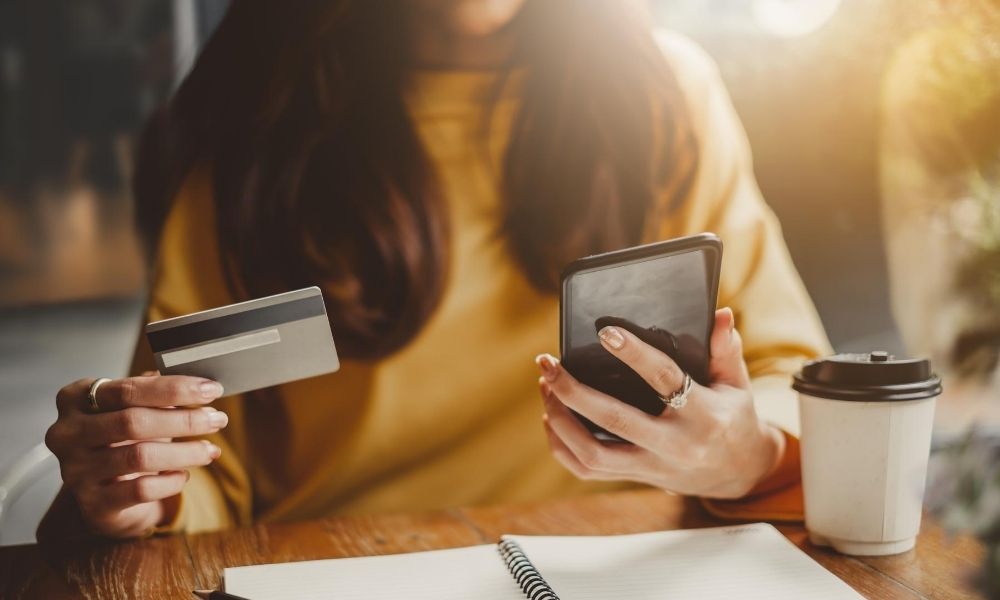 Beauty Bakerie 
Move over, Fenty – Beauty Bakerie is the hottest Black-owned beauty label that you may have never heard of. Similar in attitude and packaging to beauty favorites, like Too Faced and Benefit, Beauty Bakerie has a cheeky, colorful line of cosmetics and makeup tools for your eyes, lips, and face, which actually look good enough to eat – hence, their name. No wonder their products bear shade names like "Funnel Cake" and "Cherry Bomb!" As if you needed another reason to place an order with this Black-owned business, every purchase helps support Sugar Homes, a nonprofit established by Beauty Bakerie Founder, Cashmere Nicole, that works to donate money, clothes, toys, and other essentials to orphanages. 
BLK & Bold 
Coffee and college go together like peanut butter and jelly. Admit it: you drink the stuff just about every day – even during summer break! So, why are you still buying bags of bitter, gas station-worthy brew? If you're in the market to upgrade your daily cup of Joe, check out BLK & Bold, a Black-owned coffee and tea retailer. This rapidly expanding business offers seven different types of coffees – including a single-origin light roast from Honduras and their signature, small-batch, dark-roasted BLK & Bold blend – and a staggering 13 options in the herbal tea department. Needless to say, you'll stay well-caffeinated with BLK & Bold – and, with a give back program that places 5 percent of all proceeds in the hands of at-risk youth programs across the nation, there's really no reason not to give BLK & Bold a try.  
PUR Home 
Keeping a clean crib is important for many reasons – like ensuring that you're never embarrassed when your parents drop in unexpectedly, or warding off germs from novel coronavirus. But, instead of reaching for the chemical-laden cleaners, spruce up your sanctuary with products by PUR Home. This Black-owned, woman-led cleaning supply line focuses on effective products created from non-toxic, biodegradable ingredients that are safe around pets and good for the planet. Get your pad squeaky clean with products like multi-surface cleaners and disinfectants. You can even pick up a few laundry supplies, including detergent, soap powder, and an oxygenated odor remover.  
Golde 
Working on your health goals during quarantine? Us, too. That's why we were super jazzed learn about Golde, a Black-owned, Brooklyn, New York-based health and beauty line that focuses on superfood ingredients and has been profiled in many industry-leading publications, like Bon Appetit, Essence, and Vogue. If you're interested in sampling trendy turmeric lattes, detoxing your body with matcha, or treating your skin to an effective, all-natural face mask with ingredients like papaya and spirulina, Golde is your new go-to. We also loved perusing their beautifully designed, health-minded blog— surprise, surprise – which features product spotlights, recipes, and other wellness-oriented updates. 
Pipcorn Heirloom Snacks 
Snacks are a staple in any college student's apartment. If you want to eat well, while supporting a mixed-raced family business with roots in the Black and Chinese communities, upgrade your snack stash with mini popcorn and other treats from Pipcorn Heirloom Snacks. Known for their Shark Tank appearance, as well as their light, satisfying snacks, Pipcorn products are about as healthy as snacks can get with no GMOs, gluten, preservatives, cholesterol, trans fat, or artificial ingredients. And, that goes for all of Pipcorn's products, including their popular Cheese Balls, Corn Dippers, and Snack Crackers, which are available in different gourmet flavors. Take your pick from caramel-coated popcorn, truffle-flavored corn dippers, jalapeño-infused cheese balls, and much more.  
Though it might be cheaper or more convenient to turn to big-name retailers when you want to re-up on your snack supplies, supporting small businesses – especially those owned by BIPOC – is crucial to the health and vitality of the communities across our diverse and multi-cultural nation. Not to mention, scouting out new products from up-and-coming brands is much more rewarding than simply springing for the same old stuff – wouldn't you say? If you're ready to spend your dollars more consciously, uCribs highly encourages you to check out any of these awesome, Black-owned businesses and remain conscious of where your hard-earned money is going and whom you're uplifting with it.   
---
Share this article: