Feeling Burnt Out? Here's 8 Valid Reasons to Take A Break from College
By Meghen Jones
Back to the blog
---
College life is hard. It's a time where you're adjusting to new responsibilities, committing to your educational journey, and adulting for the first time in your life. Part of you feels confident in the decision to attend college, but the other part is taken aback by its challenges—the fear of poor grades, financial hardship, and other anxiety-based uncertainties are always looming. But, who said this experience would be easy? College students are often faced with difficulties that seem too hard to handle, and the only thing that appears to make sense is dropping out. However, dropping out is not the answer.
Instead, take a break. While this may not seem like the ideal option in your panicked state, hear us out. Whenever you make a mistake or something goes wrong, what do you do? You take a step back and re-evaluate, right? Well, this is essentially the same idea! By taking a break from college, you'll be able to distance yourself enough to figure out the best solution to move forward with your academic career. Of course, this may feel like the hardest college-related decision you will ever make—and it probably is. Some college students even feel like a failure for taking a break. For this reason, uCribs has come up with 8 reasons why taking a much-needed break from college is a smart move.
You are in a financial bind.
College students already deal with enough financially—tuition, student organization fees, off-campus housing, and, of course, food and basic necessities every adult needs to survive. That's why so many students, like yourself, are working part-time jobs to knock out additional school-related and living costs. As you already know, unexpected occurrences can happen despite your best attempts to prepare and could include a costly car repair, medical emergency, or lost line of income – meaning financial hardships are a completely valid reason to put your education on hold.
While most college students may resort to taking out a loan, it's not always the wisest choice. An additional student loan can put you in more debt than you are already in, and that's the last thing that you want. Use this time to work extra hours and save up money for the following semester. By doing so, you will have the funds to get back on track with your education without a pesky, high-interest loan.
You are dealing with a family emergency.
There's nothing more devastating than being in college and dealing with a family crisis—and no, we don't mean feeling homesick. As a college student, there may be a moment when you unexpectedly experience a death in your family, or someone you love is suddenly struck ill or rendered disabled. Difficult situations, like these, may mean a college break is the best course of action, and that's totally understandable.
It can be difficult to maintain a positive attitude, study hard, and commit to all that college life throws at you when you're dealing with important family matters. You must remember that you are human, and you need space to process your emotions when these situations occur—not to mention, the time to adjust to the additional commitments that come with illness or loss. Don't worry— university professors and administrators are very understanding of these situations and have seen it all! They will help you figure out your next steps prior to taking a break from school, as well as ways to minimize the negative impact on your academic record once you return. Remember, family should always come first.
Your mental health is at stake.
It's not uncommon for students to feel challenged mentally during their college years. According to the American Psychological Association, more than one-third of first-year university students are diagnosed with a mental disorder, whether it may be anxiety, depression, or another mental health issue. With so many responsibilities being thrown your way, it's hard not to crack under the pressure and feel completely burnt out at times.
When you are in a bad space mentally, you'll find it harder to study for exams, complete coursework, handle internship tasks, and so forth. That's why it's so important to keep your mental health is in check and take breaks when necessary. Even if you don't take a semester off, it won't hurt to take a few personal days to regroup. Even if you feel isolated in these feelings, you aren't, and you must do what's best for you in the long-run, even if that means taking a prolonged break.
Your grades have slipped.
At some point, you will realize that college isn't as easy or care-free as TV shows and movies can make it out to be. Unfortunately, college students must spend many days buried beneath stacks of books and periodicals, instead of having fun. You can't expect to be the life of the college parties, while also staying on the Dean's List each semester. It isn't possible, especially if you're struggling with a tough required course!
Despite what you've heard, good grades still matter in college and are extremely important, especially if you are to continue receiving academic-based scholarships and aspire to graduate on time or onto a post-graduate program. So, if you're struggling GPA-wise and cannot seem to pull yourself out of the hole, it's better to take a break in lieu of flunking out of college. With a much-needed break, you can address any academic or emotional issues that you are facing without damaging your GPA.
You feel uncertain about attending college.
For as long as you can remember, your family and high school teachers have always acknowledged the importance of college. Attending a university after high school almost felt like a requirement rather than an option. Because of this, you may have enrolled in college because it was made to feel necessary and even unavoidable. Now that you're here, though, you aren't so sure if it's right for you anymore. What you may not realize right now is that the pressure to attend college is not worth the blood, sweat, and tears that you will pour into the next four years if you're uncertain about attending in the first place. Not to mention, all the money you'd end up ultimately wasting…
If college life is showering you with an unhealthy dose of doubt, keep in mind that four-year college programs aren't for everyone, and that's okay. (Hey, some of the most successful people in U.S. history—Steve Jobs, Ellen DeGeneres, and Mark Zuckerberg— don't hold a college degree!) Don't waste a large amount of money on something that isn't your dream. Instead, take a break, re-evaluate what you really want, and figure out a game plan to achieve it! You got this.
You cannot decide on a college major.
You're almost done with your general education requirements, and now it's time to make one final decision: a college major. Many university students often make the mistake of choosing a major just to pick one, but this is a waste of time and money. Plus, one reason many college students abandon their education is due to a dislike for their major. Who wants to be stuck studying a subject that is irrelevant to their interests?
Even if your current major seems relevant, you might struggle with connecting the dots between the area of study and your career goals. Since you will have to re-evaluate your need for certain courses, switching majors can potentially become extremely costly. If you find yourself in this situation, we encourage you to take a break to determine the direction you really want to pursue before devoting any more time or money toward your education. Not only will you save on college expenses, but you can earn money to put towards your desired degree in the meantime. Not too bad of an idea, right?
You want to gain relevant, real-world skills and experience.
College can teach you many things about your area of study, but what you don't realize is that there is so much more to learn in the real world! Even if you're set on your current major, taking a break from college can provide you with a generous amount of time to learn skills in an on-the-job setting. Consider the amount of time it takes for most college students to secure a job in their field, typically due to a lack of real-world experience. That's why it doesn't hurt to branch out and obtain relevant work experience as soon as you possibly can.
There are internship and volunteer opportunities available to students from all disciplines, which will help you gain hands-on experience in your field. For example, if you're interested in marketing, you could take your current skillset to an entry-level position available at a local ad agency to really get a feel for your day-to-day workflow. Not only will you be adding your resume in a big way, but you'll also be able to test the waters to see if you really like the field you chose, perhaps on a whim.  Trust us—future employers will be pretty impressed by how much you've already achieved before you walk across the stage on graduation day.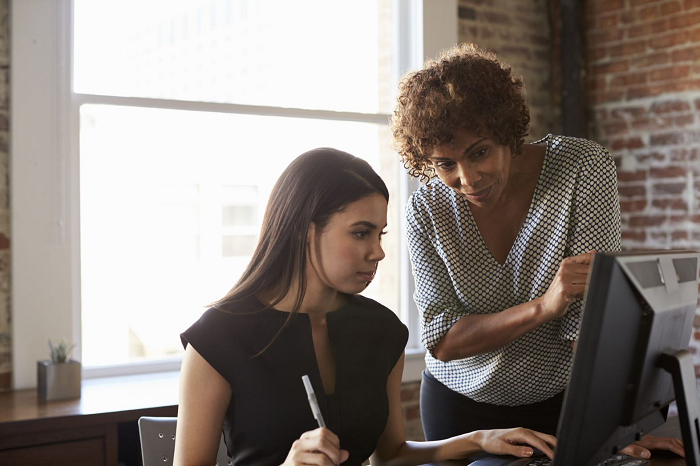 You received an excellent job offer in your field.
College is where you'll come to realize that many opportunities await you outside of the campus' perimeters, including potential job offers. Think about it, the main reason you enrolled in your university, to begin with, was to reach your certain career goals. But, what if your dream job is available now? Would you turn down the job offer because you're fully committed to your education?
If there's a possibility that you can land a great job and income without your degree, it wouldn't hurt to at least consider the offer. Of course, you may have to put your degree on hold while you adjust to your new schedule, but it will be totally worth it. Instead of quitting school completely, take a break to learn the ropes of your new job, then once you're comfortable, reintroduce your coursework to your schedule by taking a few classes each semester until your degree is complete. That way, you'll have it all— a nice job, a good income, and a degree to back up your on-the-job experience.
Not everything will be peaches and cream when it comes to college life. There will be plenty of times when you second guess where you are, what you're doing, and how you will come out on top. However, you cannot dismiss all of the hard work you've put into your education thus far, just because life has gotten in the way. If it's needed, it is okay to take a break from school and work out personal scenarios that may be getting in the way. The last thing that you want is to become so overwhelmed by college that you lose sight of the academic goals you have. So, take a deep breath, think about your current circumstances, and do what is best for you—even if that means taking some time off!
---
Share this article: