Football Season Is Here! Party Like a Rockstar at These Unforgettable Tailgates
By Meghen Jones
Back to the blog
---
Tailgating has been an American tradition as far back as the 1860s. The first tailgate event was reportedly held in 1869 during a football game between Rutgers University and Princeton University. At the time, fans would travel on horse-drawn carriages and pre-game by grilling sausages at the "tail end" of the horse—thus, the name, tailgate. It began to connect football fans across the nation together on a social level, where they could enjoy good food, live entertainment, and of course, football.
Today, universities take tailgates to a whole new level. With attire styled around team colors, a menu of delicious finger foods, and a riveting game of football to punctuate the experience, students, faculty, and alumni across America spend a good chunk of football season gathering in eager anticipation of watching their favorite team. Not every university has the honor of hosting epic tailgates that draw thousands of interested spectators—but, some are just that worthy. Behold, uCribs' list of epic football celebrations that have gone down in tailgating history. Yes, there is such a thing…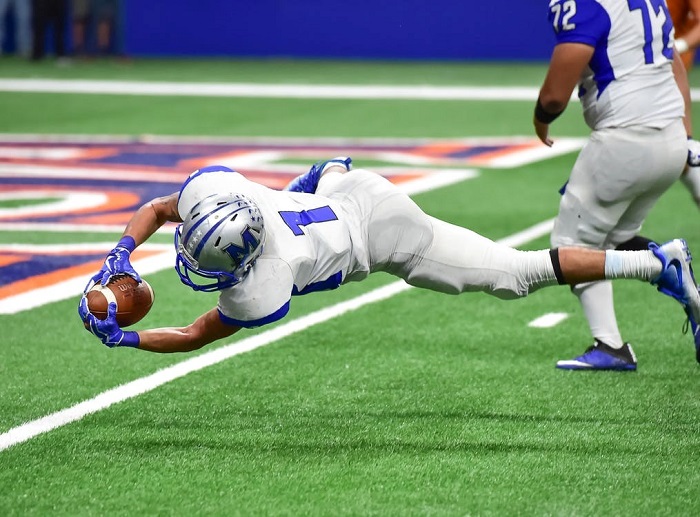 Harvard University
When you think of Harvard University, the first thing that comes to mind is its status as a world-renowned Ivy League school. Sure, it has its fair share of academic accolades and prestige, but did you know that Harvard U sure knows how to score a touchdown when it comes to tailgating parties? Yep, you read that correctly! However. tailgating at Harvard is an experience unlike any other. Steering clear of the typical college football traditions, Harvard Crimson fans go the fine dining route, choosing wine and cheese over burgers and beer, fine flatware over paper plates and sporks, and crystal glasses, in lieu of red Solo cups. Now, that is an original way to celebrate fall sports, if you ask us.
Louisiana State University
Home to the famed Mike the Tiger, Louisiana State University is one of the most popular universities in college football. Needless to say, LSU knows how to "let the good times roll" in true, Southern Louisiana fashion. Students, faculty, and alumni all come together for pre-game tailgates that are recognized just as much for their spirit as they are for their tasty, Cajun-inspired fare— think fried alligator, gumbo, jambalaya, boudin balls, and so much more. If you ask Tiger fans, they would tell you that tailgating at their school is akin to attending a food festival— followed by a major SEC football game. So, if you love Louisiana cuisine, fun times with friends, and, of course, the Purple and Gold, then it's only right to tailgate at Tiger Stadium.
University of California, Berkeley
For 90 years, the Golden Bears have lived it up at Charter Hill – known colloquially as Tightwad Hill, since it doesn't require admission fees – prior to Saturday afternoon kickoffs. Here, UC Berkeley employees, alumni, students, and fans can get as rowdy as they like, with little worry of college-mandated rules. Even those who prefer family-friendly fun can get in on UC Berkeley's tailgating action at Tailgate Town, which boasts entertainment, concessions, and prizes for those participating in their fun roster of activities. Whether you catch the action on Charter Hill or at Tailgate Town, you'll quickly realize that Golden Bears tailgates hold their own.
University of Mississippi (Ole Miss)
As a college student, there's little doubt that you've heard of Ole Miss – or the University of Mississippi – at some point. With rivalries against some of the biggest names in college football, like the LSU Tigers, Mississippi State Bulldogs, and Arkansas Razorbacks, the Ole Miss Landsharks have truly dominated on the field and off during their pre-game tailgates. Ahead of each game, students and alumni dress up in their finest attire before heading to The Grove, a spot near Vaught-Hemingway Stadium, for an elegant menu of classic Southern party food and a pre-game toast. So, if you have yet to experience quintessential Southern hospitality in an exciting, outdoor atmosphere, add Ole Miss to your tailgating bucket list.
University of Notre Dame
It's almost impossible to discuss college football without mentioning The Fighting Irish. Why? Well, for starters, the University of Notre Dame is arguably one of the most celebrated football teams in America. On game day, more than 150,000 tailgaters can be found at Notre Dame enjoying savory beef brisket, pulled pork, and other classic BBQ staples. Since only 80,000 Leprechaun fans can attend the game, you'll find tents spread out across campus with generators running big-screen TVs – and, yes, it's just as much a sight to see as it sounds! Alumni also travel from every corner of the country to pay homage to Touchdown Jesus, a mural visible from Notre Dame Stadium. With a diehard fan base who'll do anything to catch the game or ensure its success, this is a tailgating experience you will not want to miss!
University of South Carolina
Ever wondered what makes the University of South Carolina's tailgates so unique? Well, for one, it's the only college tailgating experience where you'll find fans renting a Cockaboose—or a vintage train car where you can eat and drink on the way to Williams-Brice Stadium. If you miss your ticket to ride, there's guaranteed to be a celebration near the university, as the city of Columbia and its students normally come together for one big, city-wide celebration. Whether you're enjoying parking lot cookouts en masse or checking out the Cockaboose, the University of South Carolina knows how to throw down before a big game.
University of Washington
If you thought our previously mentioned tailgate parties were one-of-a-kind, hold onto your hats– the University of Washington stands to blow them all out of the water. In fact, we're pretty sure that you've never been to a party quite like the one thrown in honor of the Huskies. Arriving at each game in style, fans "sailgate" in cruise vessels along Lake Washington en route to Husky Stadium. Sailgating has been a tradition since the 1950s, with nearly 8,000 fans currently sailgating for each home game. Of course, every university offers tailgaters food, music, and cold beverages, but not every school can do so on water. If you ask us, you're not even a true Huskies fan if you haven't pre-gamed on the serene waters of Lake Washington.
From the East Coast to the West Coast and everywhere in between, each college has something special that makes its tailgating parties a memorable experience. While some traditions may be more noteworthy than others, at the end of the day, every tailgate is major win when you're coming together with fellow students, alumni, faculty, and fans to celebrate your beloved home team. If you still haven't experienced a tailgate party for yourself, it's definitely a phenomenon worth being a part of—even if it's just once. With our standout list of tailgates across the country – and, in one case, sailgates – you're sure to find an experience that speaks to your idea of perfect fall fun. Go team!
---
Share this article: