7 Ways to Handle a Tough Breakup Around Valentine's Day
By Meghen Jones
Back to the blog
---
No matter how many chocolate-covered strawberries you have stocked up on, there's nothing that can convey how horrible breakups are around Valentine's Day. Whether you're a lover of the romantic holiday or you've proudly declared that it's a sham year after year, you cannot deny that breaking up around February 14th is a tough way to end a relationship—whether you've been together for three months or three years. From the endless displays of holiday-themed candy, cards, and decorations to the onslaught of rom-coms on cable TV, it's nearly impossible to take your mind off of the more romantic aspects of life during Cupid's holiday, making it even more difficult to get over this hump.
The reality of it is that nobody wants to be without their special someone, especially when it's so close to the most romantic time of year. You must accept that sometimes breakups can happen at the most inconvenient moments. While you would much rather stroll hand-in-hand in the park or eat a candlelit dinner across the table from your partner, it may not necessarily be in the cards for you this year. Sure, it may not be the best feeling to spend Valentine's Day alone, but it gives you plenty of time to begin the healing process. While uCribs loves all things related to love, we love seeing our readers happy even more so. On that note, we'd love to share 7 ways to handle a breakup around Valentine's Day.
Avoid any type of rom-com.
Who doesn't love a good rom-com? It's one of the most popular genres around the world, and with Valentine's Day right around the corner, it gives you all the more reason to binge-watch all of your absolute favorites! But, if you've just been through a rough breakup, this might not be the best selection to indulge in so closely to Valentine's Day. Trust us, there are plenty of FOMO-worthy couple pictures on social media to awaken your jealousy—why rub salt in the wound with a romantic movie? So, take it from us and avoid romantic flicks as often as you can right now. Instead, pop in a comedy or action movie. Not only will these movie genres keep you entertained, but you also won't feel on the verge of tears when the credits roll.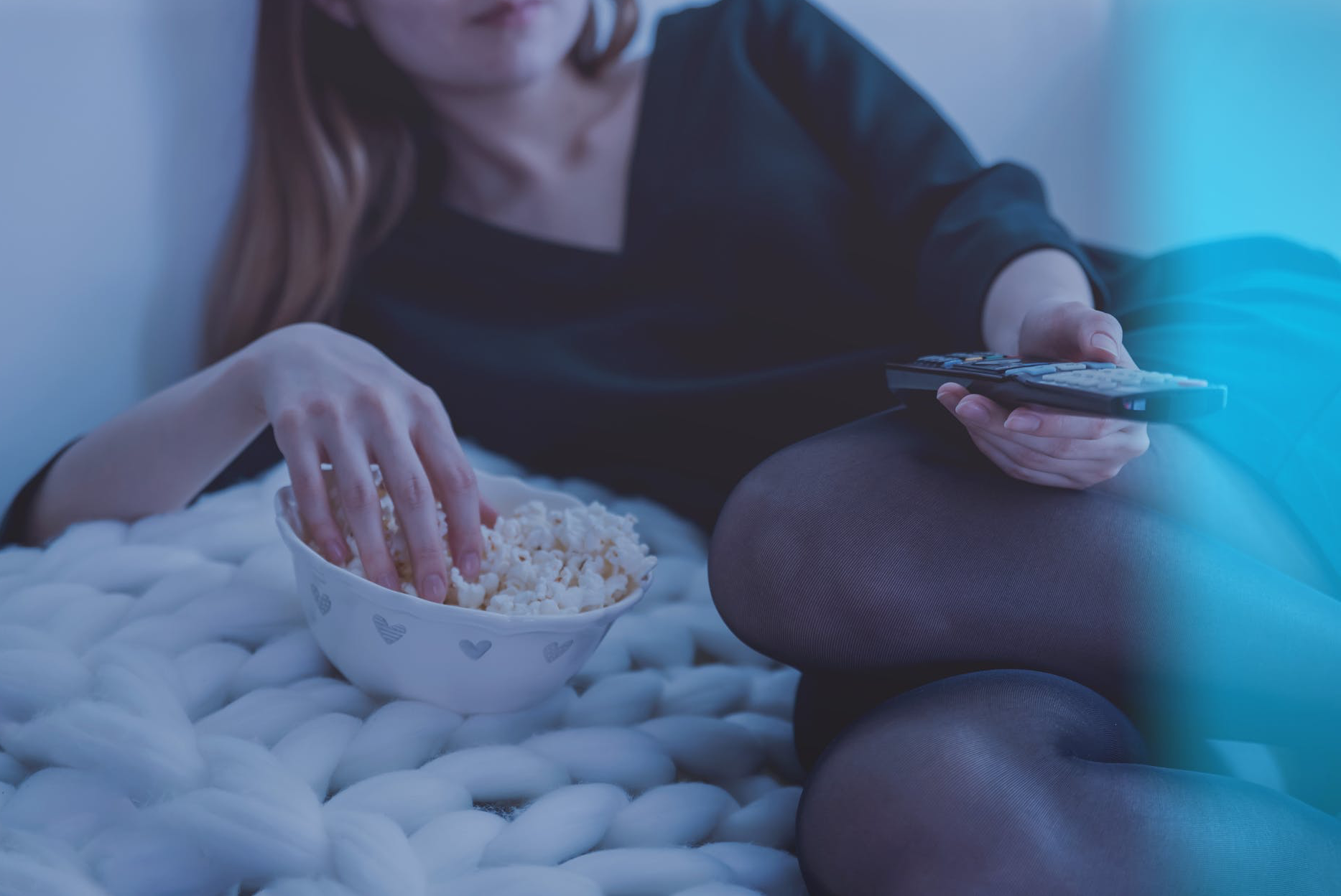 Focus on positive distractions.
After a breakup, it's so easy to succumb to heartache and become a shell of yourself. Plus, it's difficult to be productive in your usual environment when you feel like a hot mess. While we understand the ways in which a broken heart can take its toll on you, we also know that these feelings don't disappear overnight. It's perfectly normal to be down in the dumps, but at the same time, you cannot allow your emotions to get the better of you. For the time being, put your energy into positive distractions. For example, you can make plans with your closest friends, whether it consists of a spa day or a Galentine's Day party. If you'd rather be alone, that's okay, too! Use this time to focus on self-care with activities, like journaling, yoga, or a bit of retail therapy.
Allow yourself some time to grieve.
It's not uncommon in our culture to hide our emotions. We may feel ashamed if we're over-emotional, or we may not want others to know exactly how we're feeling.  What you must understand is that it's okay to feel depleted when something as serious as a breakup happens. You're devastated about losing the one that you could picture a future with. During times like these, it's completely acceptable to power off your typically tough exterior and let the emotions flow through you. Be kind to yourself and allow yourself the time and space you need to cope with the aftermath of your break-up. Honestly, we'd be worried if you weren't emotional about the whole thing…
Don't forget to lean on your support system.
For most of us, our natural instinct after a breakup is to reach out to family and friends—even though, it's not always easy to be vulnerable, especially when everyone is wrapped up in their own Valentine's Day plans. Don't allow the fear of ruining your loved one's holiday prevent you from finding a shoulder to cry on during a rough time like this. You must understand that your go-to support system loves you, and the last thing they want to see you doing is moping around. Given that breakups are a "universal experience," we're sure that your loved ones will be glad to be by your side through this unfortunate even—despite any Valentine's Day excitement they have going on in their own lives.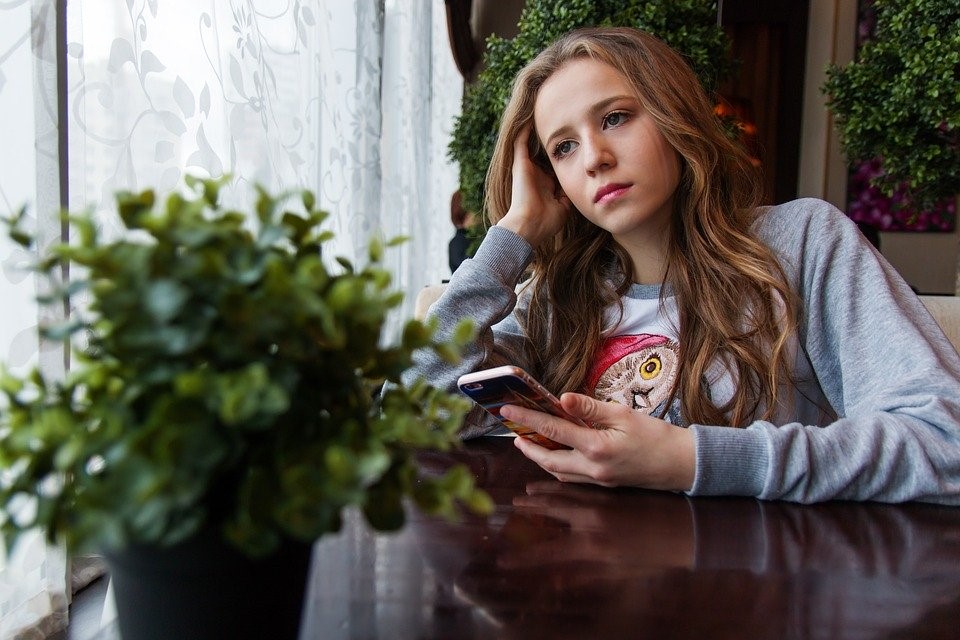 Limit your social media usage.
Social media… it's an important facet of our modern lives. Given how much we rely on social media, it's not unusual to hear of "social media breaks" or "detoxes." When you're going through a breakup, especially around Valentine's Day, it might be the perfect opportunity to take that much-needed social media break. Odds are that you'll want to check-up on your ex, and this has never been easier than in the era of social media. Before you know it, you will have landed on their Instagram page, and we all know what happens next: you will feel worse, whether one of their older pictures has triggered a memory or you find out that they've been communicating with someone new in the comments section. The truth is nothing good can come out of using social media during this tumultuous period of your life.
Try not to focus on the timing of the break-up.
Whether your relationship lasted a few months or years, one thing that you cannot deny is that the feelings that you have for your once special person are extremely real. Depending on how deep these feelings go, the separation between you and your significant other was bound to be a challenge—whether it happened now or in October. That's why it's important to not place any additional significance on the situation because it happened so close to Valentine's Day. Handle the aftermath of this separation as you would if it were any other month in the calendar year. The last thing you want is to become jaded and always associate this holiday with heartbreak. Think of February 14th as just another day on the calendar — which is true to an extent — and allow yourself the space and time to process your emotions in a healthy manner.
Don't turn Valentine's Day into a season.
We get it—you're feeling extra vulnerable right now. You probably even hate all things pink, red, or heart-shaped at the moment. Just remember that your disdain is temporary. All in all, Valentine's Day is just a day, and once it's over, you won't have to think about it for another 365 days. Once you understand that the whole reason behind the day itself is nothing more than a big marketing ploy, you might feel a little better, too. You can also treat yourself to a box of chocolate, a soft teddy bear plush, or spa day, if needed –it's not like someone has to give you a gift you can give yourself. People are their own Valentine's all of the time! So, why don't you be yours this year and treat yourself to something extra special?
We understand that it might not be the happiest time of your life right now. You're hurting, and this break-up probably feels like the end of the world. There are no words that can take away your pain after a breakup, and unfortunately, it's a healing process that takes time. Don't allow heartbreak to ruin your idea of Valentine's Day for years to come. Even if this year is not your year, you will soon meet the person, who is really meant for you, in due time—and you will no longer associate Valentine's Day with sadness. So, take our 7 tips to heart, and make the best of Valentine's Day this year, even if you're going through a tough breakup.
---
Share this article: