Get in the Valentine's Day Mood with These 9 Activities for Singles
By Meghen Jones
Back to the blog
---
The countdown to Valentine's Day has begun, and love is in the air as couples across the nation thoughtfully plan out a special date night! This anticipation makes Valentine's Day one of the most adored holidays, whether you're single or coupled up. For the former, it always seems harder to plan for a holiday that feels exclusively for couples. But, did you know there are still many ways to "get in the mood" on February 14th while still embracing the single life?
Whether you have been single for a while or are fresh out of a relationship, Valentine's Day is the perfect time to shower yourself with a well-deserved day of self-care, especially since school has you feeling stressed out already. Of course, you have to consider your tight budget, but with a little creative effort, you can pull off pretty much anything you set your mind to—you are a college student, after all!
If you're at a loss for how to celebrate such a love-obsessed holiday when you're flying solo, uCribs has compiled our 9 favorite Valentine's Day activities for singles. Hey, just because you don't have a romantic partner does not mean you're doomed to a day of boredom and loneliness, and we're here to prove it!
Binge Watch Romantic Comedies
Those of us who are proudly representing "Team Single" sometimes fall into a period of gloom when Valentine's Day rolls around. You might be experiencing a few mixed emotions as you see happy couples embracing the holiday to its fullest. The supportive side of you wants to shout, "Couple goals!"—while the other, more bitter half wishes you could also share this holiday with someone special. Let's face it: the FOMO is extremely real.
With a television completely to yourself and no one to debate with over who controls the remote, why not spend the evening binge-watching your favorite romantic comedies? If you're a movie fanatic, then you may have seen popular movies like 10 Things I Hate About You, Clueless, and Bridesmaids. But one thing's for sure: these classics never get old. Granted, depending on how many times you've seen these movies, you may want to opt for the theatre experience and catch the newest round of romantic comedies, including this month's releases: What Men Want and Isn't It Romantic. No matter the movie, you'll be head over heels for the hilariously romantic storyline.
Throw a Chocolate Sampling Party
Chocolate chip cookies, double fudge brownies, chocolate cupcakes with buttercream frosting… Just thinking about all of the chocolatey decadence at your disposal on February 14th will send you on a trip straight to chocolate heaven. Everyone is well aware that chocolate is a must-have for Valentine's Day, and even local grocery stores and convenience shops fill their candy aisles to the brim with every form of chocolate, from Ghirardelli to Godiva.
With so many chocolates to choose from, it's only right that you throw a chocolate tasting party. Haven't heard of the concept? A chocolate tasting party is a guilt-free way to taste a variety of chocolates—milk chocolate, white chocolate, dark chocolate, etc.—and let your taste buds guide you to your favorite flavors and brands. Play around with different treats and textures, like solid chocolate bars, creamy chocolate truffles, and even hot chocolate. Trust us when we say that this party is going to be every chocoholics' dream!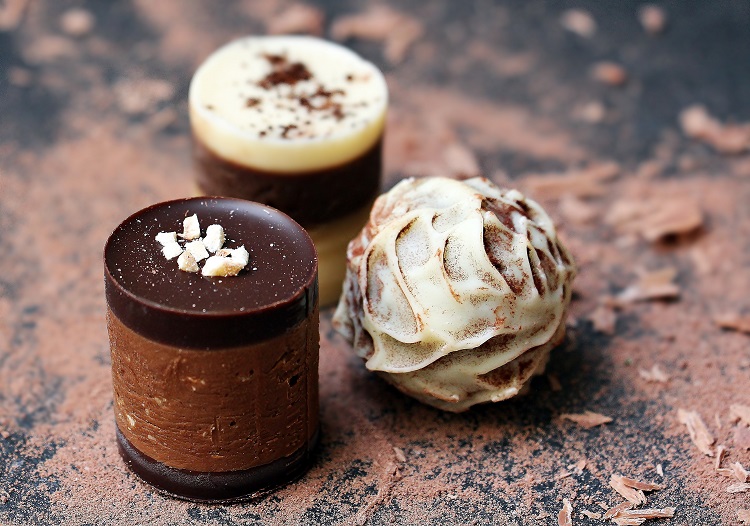 Spend Time with a Four-Legged Friend 
If you are an avid dog or cat-lover, you know that spending quality time with your pet can be one of the most heartwarming feelings, whether it's Valentine's Day or not. You can't deny the level of cuteness and unconditional love your furry BFF provides. This makes your pet the perfect companion for a Valentine's Day spent alone. Just think about it: even on our most overwhelming days, our pets give us the affection that we sometimes need as humans, and Valentine's Day is just like any other day in that regard.
We do realize, however, that your dorm or off-campus apartment might not be particularly accepting of pets. There's still a way around this obstacle! As an alternative, you can offer to pet sit for one of your friends who might have plans for the evening of February 14th. If this fails, try volunteering at a local pet shelter to get your dose of L-O-V-E. Either route you choose, we're sure that these animals enjoy all the attention as much as you enjoy theirs! I mean, who says that pets don't need some puppy love, too?
Treat Yourself to A Mini Staycation
With college life weighing you down lately, it may seem that you are devoting less time to yourself and more time to your studies. While we're very impressed with your hard work and determination, we could all use a break from daily stressors, especially when most of your weekdays entail sleepless nights spent studying before waking up for early morning lectures. As a student, it may be a bit difficult to book a last-minute vacation to one of your dream locations, but have you ever considered taking a short staycation?
Yes, while everyone is indulging in the romance of Valentine's Day, you could indulge in a wonderful, budget-friendly staycation! A staycation combines local exploration with a bit of at-home relaxation. So, you can recoup from your busy life from the comfort of your home— all while venturing around your college town without worry of time restraints and other engagements. You can finally uncover those hidden gems you've been hoping to visit since you began your college career, like undiscovered restaurants, boutiques, and museums. We have to say, there's something to this single thing… the world really is your oyster!
Enhance Your Culinary Skills with a Cooking Class
As a student who's adjusted to life without mom's home cooking, your usual repertoire has most likely come to include Hot Pockets, Ramen, and even Chef Boyardee for those days when you're feeling a little nostalgic. But, if you're being completely honest with yourself, the freedom of grocery shopping on your own terms and eating whatever your heart desires is getting a bit old. As you inch closer to adulthood, it may be worthwhile to invest in some new skills that will lead you toward a healthier lifestyle. Plus, learning to cook has never hurt anyone. After all, the key to a person's heart is through their stomach!
So, when your meals just aren't hitting the spot like they used to, and you're finding yourself alone for another Valentine's Day, turn your attention and effort to a culinary class instead of microwaving those to-go chicken wings for the millionth time. Whether you hope to whip up some masterful Italian cuisine or a hearty Soul Food dish, you can put these skills to good use while preparing a special dinner for one on Valentine's Day. Who knows – maybe next year you can double the recipe for a special date night with a new flame!
Cross Out an Item on Your Bucket List
Has your mind been a bit one-track lately? We can't say we blame you. Not only did 2019 just kick into high gear, but you've just begun a new semester. While it always seems necessary to stay on track with your education and future career, you may have let those other #LifeGoals fall to the wayside on your journey toward higher education –  you know, your bucket list!
Remember how you always dreamed of skydiving one day? Or, learning how to blow glass? That would definitely make you the favorite among the friend group when it comes to birthdays and holidays—I mean, who wouldn't want a cool, completely original piece of art to brag about? Maybe you said you'd learn a new language, go SCUBA diving, or attend a Broadway musical. Whatever it might be, consider taking a step towards it, beginning with Valentine's Day. Being proactive about your goals outside of school will certainly take your mind off the holiday and put you one step closer to crossing something off that bucket list of yours.
Host an All-Out Game Night to Remember
Every year, the theme of true love is shoved in our faces before February even hits. It's like finding yourself smack-dab in the middle of a romantic movie, and you just can't escape no matter how much you might want to. You witness all the fun, romance-themed events happening in your area, whether they'd be dinners devoted to Valentine's Day or special concerts and performances— but can't seem to find anything suitable for singles. Sound familiar? If so, perhaps it's time to create your own fun.
Liven up your night with a much-needed game night. Game night is the best way to gather with friends, unleash your competitive side, and forget all about the Valentine's Day romance. Instead, you can show off your skills with classic games such as Life, Monopoly, and UNO. And, 'fess up – you've probably been dying to play at least one round of Cards Against Humanity. With a few staple appetizers, a banging playlist, and a few of your best friends, this night is sure to go down as one for the books—date or no date!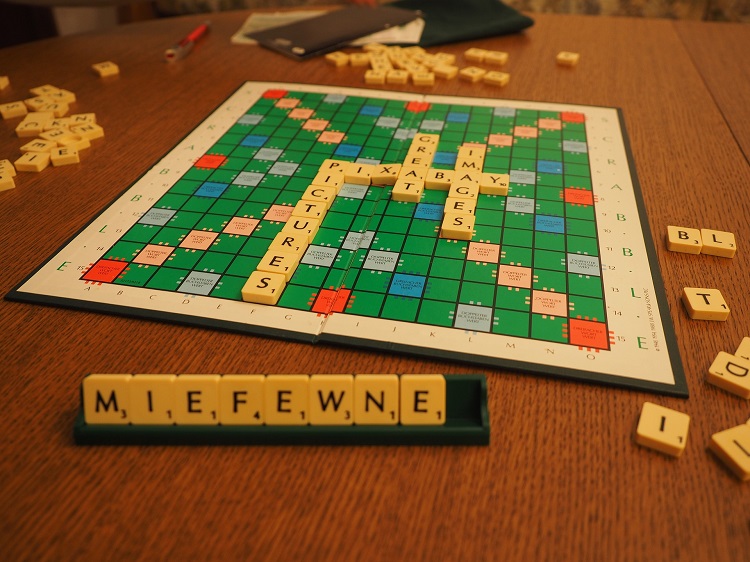 Enjoy a Ladies Night with Plenty of Activity
Ladies, listen up! Are you and your girlfriends stuck in a rut because you haven't secured a Valentine's date? Well, we advise you turn that frown upside because there's so much more to this holiday than the traditional dinner-and-a-movie date night.  You may be single this year, but that doesn't mean that you can't have fun too. Instead of cursing your single status, round up your girls and throw an oh-so-sweet ladies' night to celebrate Valentine's Day with your best friends.
Instead of a candlelight dinner, spend the night sharing the latest gossip and exchanging gifts with one another. While the conversation is flowing, take some time for a bit of beauty-related fun: paint your nails or relax with a face mask. You can even whip up a few holiday-themed snacks, like chocolate covered strawberries or vanilla cupcakes with pink frosting and red sprinkles. We're pretty sure that your friends will be appreciative of a much-needed night with the girls. Better yet, they may request more get-togethers like this in the future.
Make Valentine's Day Cards for Your Friends
With so much love in the air for Valentine's Day, how can you really resist participating? Sure, the holiday is known for couples exchanging gifts, dining in restaurants, and walking hand-in-hand around campus. But, what about your friends that are spending this holiday with a heaping amount of alone time just like you? Why not show your friends how much you love them and provide a bit of solidarity with custom Valentine's cards?
Although it takes some effort, a bit of cash, and an ounce of creativity—which may be difficult for some of you accounting majors—it will all be worth it once you see your friends' reactions to your thoughtful gesture. Personalize each card with a special note that voices what you most appreciate about your friend, whether it'd be their support in those late-night study sessions or the fact that they always know where to find the best off-campus parties. A little gesture like this can go a long way in curbing your own loneliness while letting someone close to you know that they aren't alone in this "single on Valentine's Day" fight either.
Yes, Valentine's Day creates a ton of pressure for couples and non-couples alike, especially if everyone has been urging you to sign-up for that new, cool dating app recently. But, maybe—just maybe—you're completely content with where you are in life. If this is the case, you should dedicate this Valentine's Day to your independence! Make the holiday work for you and shower yourself with self-love, spend time with friends, or indulge in a few new experiences. Though the occasion usually calls for romantic traditions, we encourage you to enjoy Valentine's Day on your own terms by trying out our 9 suggested activities for singles!
---
Share this article: