6 Do's and Don'ts to Remember During Sorority Rush Week
By Meghen Jones
Back to the blog
---
Now that you've purchased your textbooks, attended all the back-to-school shindigs, and become acclimated to your schedule, it's time to dive into the more social side of college, like student organizations you can join. For example, sororities are gearing up to welcome new members, which happens each year during sorority rush. Sorority rush or recruitment is a process where sororities, a social organization catered toward women and female-identifying persons, meet and vet new, potential members. There's usually an initial interview, and if you make the cut, there will be additional meetings—perhaps, you'll even be invited to an event where you can really let your personality shine.
However, there is a downside. Sorority recruitment can become survival of the fittest for many, and some might even stake their self-worth on receiving a bid. Don't let it get to this point; you are worth way more than a membership to some organization. That's why it's important to take care of yourself—and have some vague idea of what you're doing. To get through this lengthy process, uCribs thought it would be helpful to give you a few pointers, so you'll experience a smooth transition into the world of Greek Letter Organizations.
DO: Research the sorority and ask plenty of questions.
With sorority recruitment, there comes an in-person interview, usually with a long list of questions. But, this doesn't mean that you're only on the receiving end of these inquiries—it's important to have all of your bases covered and ask what you also need to know as well. With all of the sorority's history, activities, and events, there's no way you won't at least have a few questions. That's why it's important to do research before any meet-and-greets or interviews! This way, you'll be well prepared and won't regret missing out on any opportunities to learn more about the house or its processes. Some good questions to ask include their involvement on campus, rules of the house, and the type of time commitment you can expect. The more you know, the more comfortable you will feel!
DON'T: Believe everything you see in the media about sororities. 
How many times have you found depictions of a certain subject to be untrue in the media? Whether it's an article on the Internet or a TV program you enjoy, the media often paints a certain perception of the way we see things, especially when it comes to Greek life. With TV shows, like Scream Queens, it's easy to fall under the impression that sororities are constantly at war with one another, parties are a way-of-life, and everyone is always stabbing each other in the back, despite this whole "sisterhood" thing. These media depictions of sororities are merely stereotypes to rev up TV ratings and online engagement, and you should not let the media influence your decision to pursue this venture. Just keep an open mind, and we're certain that you will find the right sorority for you—without the influence of pop culture.
DO: Bring a back-up pair of shoes to save your sore, tired feet.
Every girl has her favorite pair of heels that she can't wait to slip on when the occasion calls for them. From glitter embellished open-toes to a signature red pump, there's something glamorous about a good pair of heels. And don't lie, they make you feel like a girl boss! While we completely understand how high heels can take your already cute outfit to the next level, there will be a point in the evening where all you'll want to do is chuck them in the trash—and not because they're any less glamorous. Um, hello… your feet are going to hurt at some point! Think of it this way: you'll be walking from house to house, and this alone will make your feet sore and tired. Not to mention, you'll be standing around all evening socializing with your potential sisters. To avoid achy feet, bring a pair of sandals or flats in your purse or bag to change into whenever the moment strikes. Sometimes, comfort reigns over beauty—but hey, your backups can be stylish, too.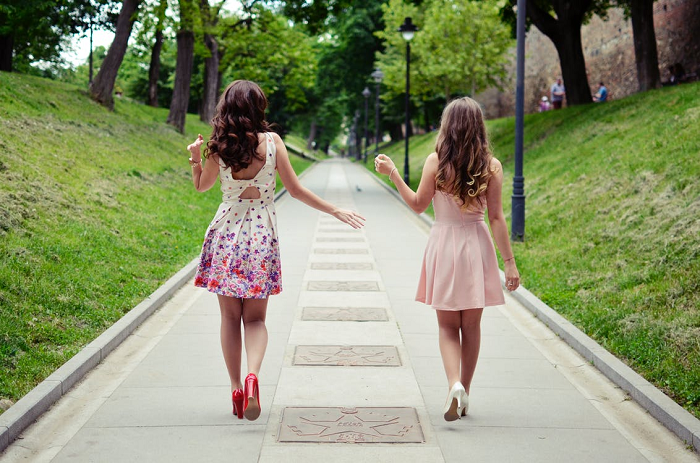 DON'T: Worry about overdressing for the occasion.
As mom always used to say, "it's better to be overdressed than underdressed." So, don't stress about being too "dolled up" for certain events. It's your time to shine and show a spark of your personality—and sometimes, the best way to externalize it is your clothing choice. During rush season, it doesn't hurt to look your best, either. This way, you'll stand out and nab the attention of your future sisters. Even if you're not sure what to wear, there are plenty of current members around campus, whether they'd be in your chemistry lab or a fellow member of an on-campus organization you're already a part of, who can give you some solid advice. If you want to be taken seriously, it's best to keep it cool and classy, and once your icebreaker of an outfit starts a conversation, you can really unleash your killer personality.
DO: Get plenty of sleep & eat healthy meals.
With rush week underway, you probably have anxiety that just won't quit. It's because you have so much on your mind—how can you impress your sorority of choice, who can you expect to meet at the interview or mixer that you already know, or will these ladies even like you to begin with? As humans, our brains are already fairly hard to control, but as these anxiety-ridden thoughts come and go, it's best to engage in various acts of self-care to soothe for both your mind and body. Sorority rush is a week packed with events that require your undivided attention, and as glorious as it might all be, it can get exhausting if you fail to take care of yourself in the process. Prior to—and even during— rush week, it's wise to stick with well-balanced and healthy meals or snacks, stay hydrated with plenty of water, and get the 7-8 hours of sleep your body requires each night. If these aren't regular habits for you, it might be a great way of breaking into "Adulting 101."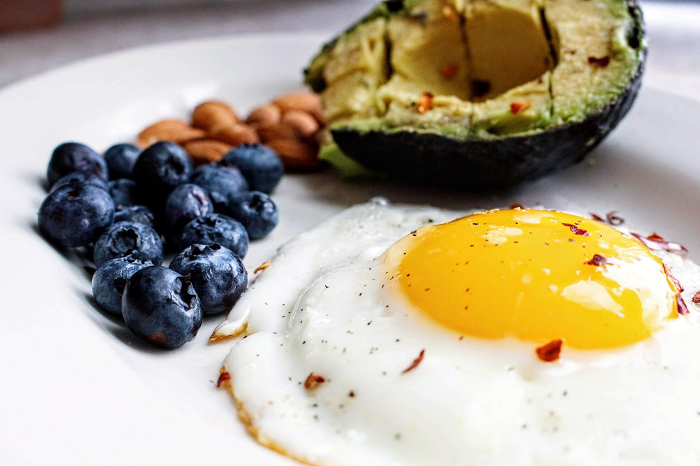 DON'T: Party too hard during recruitment.
There's no doubt about it: parties are a major highlight of the college experience. It's always a popular topic when it comes to talking about one's college experiences—both IRL and in the movies. But, like anything in life, you need to practice moderation. Partying too hard during rush week can potentially hurt your chances of getting into the sorority of your choice, like if you choose to get a lil' too wild at that mixer. Believe it or not, most sororities have strict rules in place that forbids partying during the recruitment process. So, take our warning with great caution, instead of letting FOMO take over and lead you to a decision you will ultimately regret later down the road. If it makes it any easier, sorority girls aren't allowed to party during this time either; you're pretty much all in this together—no High School Musical pun intended.
While it may seem like there's a lot of rules and social cues surrounding sorority rush week, we believe it's something you can totally handle with a little preparation and precaution. If you equate Greek life with the college experience, don't let something as silly as nerves get in the way of a goal you've been waiting to achieve for a long time. Sure, the fear of the unknown is enough to leave any sane person feeling on edge, but if you don't at least try to pledge to the sorority of your choice, you may regret it in the future. For now, take comfort in uCribs Do's and Don'ts of sorority rush week, and enjoy a little extra motivation from Step Sisters on Netflix!
---
Share this article: