How to Afford Studying Abroad: 3 #BudgetBusting Tips to Afford a Great Experience
By Meghen Jones
Back to the blog
---
College is all about creating experiences that will last a lifetime. These experiences typically occur on campus, within your favorite extracurricular organization, or inside your student apartment home. But, there will come a time in your college career when you're offered the opportunity to join a study abroad program that falls in the line with the required academic coursework for your major.
Studying abroad can be done through a university-sponsored program, such as this. It provides students with a chance to live in a foreign country, as they continue to gain academic credit. Although studying abroad is an incredible, personal experience and a definite resume booster, most students shy away from the endeavor due to perceived costs associated with the program. The average cost of studying abroad is estimated at around $18,000 per semester, and the mere thought of that sum alone may have you going back-and-forth with your decision.
What if we told you that there's a way that you can study abroad at a more affordable price? It is doable, as long as you find smart ways to cut corners during the planning process. After all, if there's an area where uCribs has never failed you, it's finance, right? #BudgetBusters, anyone? Now, we're back at it, and this time, we're showing you 3 ways that you can cut the cost of studying abroad.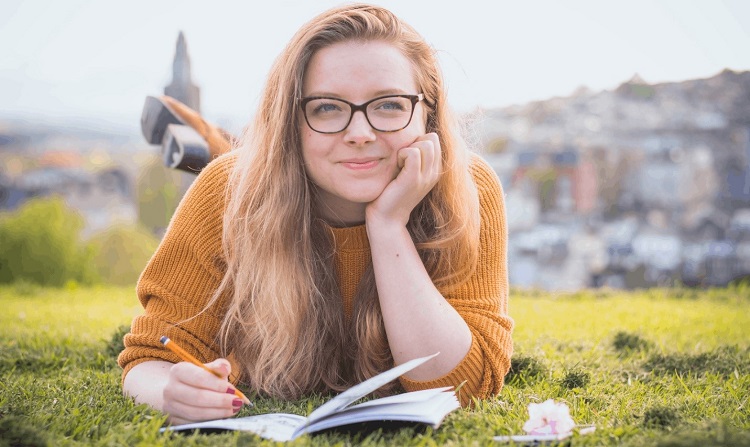 Don't Jump on the First Plane Ticket You See
Flying internationally can be one of the most fulfilling experiences that you'll ever have – but it's also incredibly pricey. In fact, airfare is one of the most expensive methods of travel, and it can add up quickly—even if you're flying within your own country. So, just imagine how expensive it will be to fly halfway around the world before you're even able to step foot in your new, temporary digs. International flights usually start at right under $1,000 dollars – and can easily grow from there. However, there is a method to buying reasonably priced airplane tickets. Here are a few key pointers to remember: be flexible with your travel dates, search multiple flight search engines, fly with budget carriers, and don't always fly direct. You can also consider signing up for a frequent flyer program to save up your points in advance, and don't forget—you can probably take advantage of a student discount somewhere!
Register and Gain International Student Status
Culture shock is a real, tangible thing. You'll certainly be unfamiliar with the norms, practices, and standards of any place you go. To make your new country feel more like home, you're going to want to fill your days with activities, so you can learn more about the culture and its people—it's why you're there, right? For this reason, you should obtain International Student Status. International Student Status will allow you to receive an International Student Identity Card, which grants cardholders with discounts on any product, service, or experience that is relevant to student life. The card also doubles as proof of your student status. It can be issued in over 130 countries and costs between $4 to $20, depending on the country of registration. Plus, it's valid for 16 months. So, if you like saving register for this card ASAP!
Get Creative and Apply for Funding Where You Can
As a college student, you're on the receiving end of numerous funding opportunities. Ranging from scholarships to work-study programs, the sky is literally the limit when it comes to having your educational expenses paid for— if you meet the qualifications of these programs, of course. Similarly, there are organizations dedicated to funding student abroad programs. These organizations help students obtain scholarships, loans, grants, and relevant fellowships. Additionally, the U.S. supports students every year with government-sponsored programs, like the Fulbright Scholarship, the Gilman Scholarship, and the Boren Awards for International Study. A good place to start is by visiting www.studyabroadfunding.org, which allows you to search for funds based on your field of study and respective program. With the proper research, you may just get lucky with an all-expenses paid study abroad experience!
Want to study abroad? We'd say to go for it! When will you get the chance to do anything like this ever again? Plus, you never know what opportunities your study abroad experience will lead to in the future!  You just have to be smart in approaching the cost. Even if the program doesn't end up being completely paid for in full, there are steps you can take to reduce the costs of travel, day-to-day items, and even the program itself. So, what are you waiting for? You better get to packing –this new opportunity is calling your name, and you simply cannot miss out on it.
---
Share this article: