The Best Documentaries on Netflix for Each Major
Back to the blog
---
Your assignments are handled for the night, and now it's time for a bit of R&R – or, more appropriately, Netflix and Chill.  And if you're anything like us, you realize the healing powers of a good N&C session— no matter what it is you've got on. Yes, we all love a good Netflix binge, but what if – just maybe – your entertainment of choice was actually related to your coursework?
Don't tune us out just yet! The reality is that if you've only been tuning in to watch Orange is the New Black reruns, then you're doing yourself a major disservice. Any true streaming fiend knows how awesome Netflix's documentary and docuseries collection is – truth be told, sometimes these true stories are even more unbelievable than the scripted stuff. Seriously, there's a Netflix documentary for every mood and subject imaginable, which is why uCribs has crawled their current catalog to bring you the best documentaries on Netflix for each major.
Your Major: Marketing/Communications
Your Netflix Pick: FYRE: The Greatest Party That Never Happened, Directed by Chris Smith
Kicking off our list of must-see documentaries by major is one film you've probably already seen… if not more than once. Yes, we're talking about the virally-discussed and ever-controversial Netflix's doc, FYRE: The Greatest Party That Never Happened. It's a gripping, nail-biting documentary regarding 2017's ill-fated Fyre Festival. Admittedly, there's a lot to love about this doc – the re-hashing of that famous cheese sandwich, for example – but what marketing students will find most fascinating is the way this festival was promoted, even while its founders' bank accounts ran dry. With its sleek, FOMO-inducing social media campaigns, supposed luxury housing accommodations, and larger-than-life performer line-up, Fyre Festival and its spectacular demise is a case study in what not to do in your future role as a hotshot event coordinator.
Your Major: Music
Your Netflix Pick: 20 Feet from Stardom, Directed by Morgan Neville
You know all about U2, Michael Jackson, and The Rolling Stones, but you probably don't know Darlene Love, Judith Hill, and Merry Clayton. Well, 20 Feet from Stardom hopes to change that. This 2013 Oscar- winner discusses an oft-overlooked side of the music industry: the backup vocalists partly responsible for delivering some of the world's biggest hits. Following the trials and tribulations of Love, Hill, Clayton, and more, 20 Feet from Stardom takes a heartfelt look at the singers who live life just inches from the limelight, backing some of the world's most prolific musical artists. This documentary is sure to fascinate any music major who's hoping to one day make it in the industry – or find success in helping others reach the top.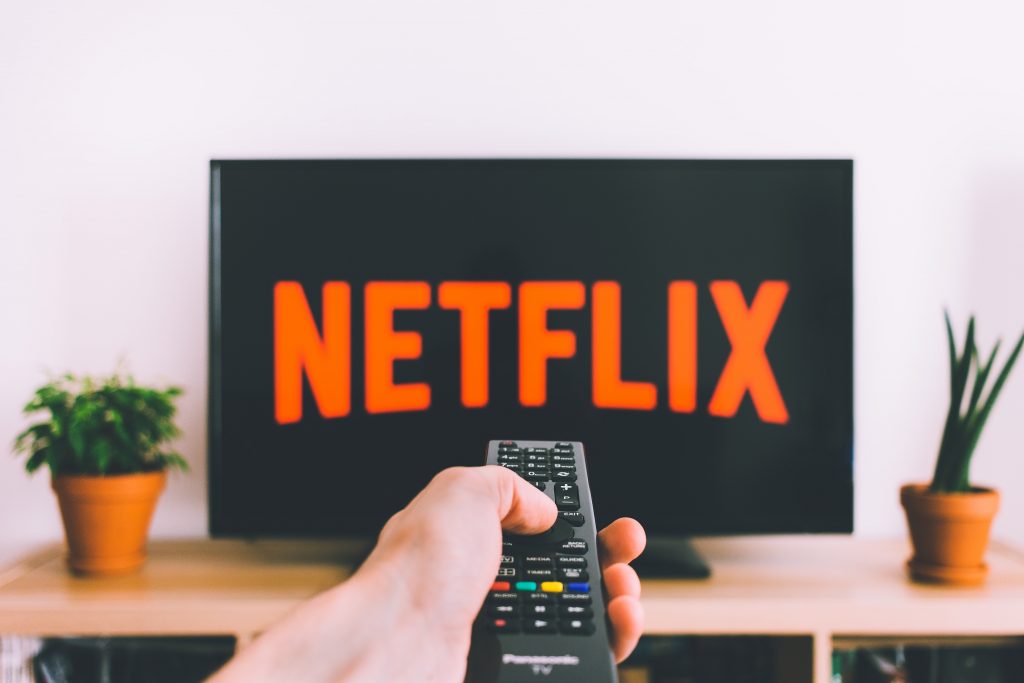 Your Major: Political Science/Pre-Law
Your Netflix Pick: Making a Murderer: Part II, Directed by Moira Demos & Laura Ricciardi
It's hard to believe that it's been over three years since the release of Netflix's hit docuseries, Making a Murderer. The series introduced us to Steven Avery and his nephew Brendan Dassey, who were both convicted of a homicide they may or may not have committed. As the two men sat in prison, their stories unfolded before the camera, and now, 2018's newest season presents even more questions surrounding the case of Teresa Halbach. While there is established evidence against Avery and Dassey, there's also proof suggesting that the case wasn't so much two criminals being sentenced fairly, but rather an elaborate set-up that allowed the Manitowoc County police force to – you guessed it – make murderers out of two innocent men. Either way, with its wild claims of a judicial system gone awry, this is a must-watch for all of you political science majors out there.
Your Major: Environmental Sciences
Your Netflix Pick: Blue Planet II, Produced by Orla Doherty & Jonathan Smith
A stellar sequel of its predecessor, Blue Planet II is an incredible, up-close docuseries of the world and its amazing creatures. Dive deep into the world's oceans during this seven-episode adventure, where you'll come face-to-face with squid, giant sharks, dazzling coral reefs, and much more. If that's not appealing enough, consider that this series was filmed over the course of four years and involved over 100 expeditions to 39 different countries – impressive, right? Environmental science junkies are sure to fall in love with their major all over again after watching 2017's award-winning Blue Planet II. And hey, even if you're not the next great wildlife conservationist, you'll enjoy watching this series' soothing visuals play across your TV screen.
Your Major: History
Your Netflix Pick: Mercury 13, Directed by David Sington & Heather Walsh
If you ask us, one of the coolest things about studying history is that there's always something new to learn. If you agree, you'll definitely want to plan a screening of Mercury 13. This 2018 documentary profiles a group of astronauts, who were screened for NASA in 1959, called none other than the Mercury 13. They didn't make the cut, though, and allege that it was for one simple reason: they are all women. Using interviews with the members of the Mercury 13 as well as various historical footage, Mercury 13 weaves an interesting, sometimes-controversial story of sexual discrimination in the late 1950s. This is one documentary you'll want to reference in your American history class, for sure.
Your Major: Psychology
Your Netflix Pick: What Makes a Psychopath?, Directed by Rebecca Harrison
As a psychology major, you might have a bad habit of diagnosing your friends' quirky behavior. While we hope that no one in your inner circle shows signs of psychopathy, we can't deny that the affliction is one of the most interesting to dissect, even if we're only doing so in front of our televisions. That's why we love BBC's What Makes a Psychopath? This short but stirring 2017 documentary delves into behaviors common to the condition itself, examining the many factors that can contribute to violent and nonviolent psychopathy. True crime fans are also sure to love this doc's study of Ian Brady, the Scotsman who spent two years abducting young children with his girlfriend, Myra Hindley. It's creepy, yet informative— and a must-see for any psychology nerd!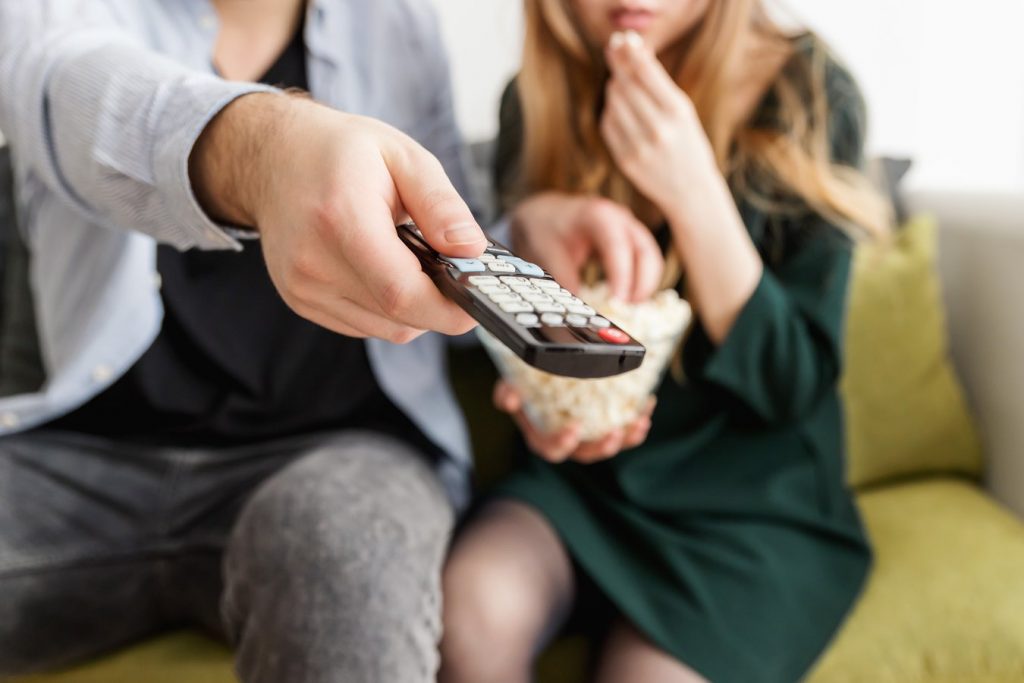 Your Major: Business Administration/Finance
Your Netflix Pick: Dirty Money, Produced by Jigsaw Productions
Corruption, scandal, public intrigue: all the fundamentals of an epic docuseries, if you ask us. That's why 2018's Dirty Money is one you're sure to devour, business administration major or not. The docuseries looks at various scandals in recent history, including Volkswagon's emissions controversy in 2015 and the saga of "pharma bro," Martin Shkreli, who's most famous for pricing medications at outrageous costs— sometimes at over 600 times their original market value. Yep, you read that right. Finance students, here's your homework for the night: stream this Netflix gem and vow to never, ever go down the same route as these money-hungry con artists.
Your Major: Computer Science
Your Netflix Pick: Steve Jobs: The Man in the Machine, Directed by Alex Gibney
Alright, computer science students, 'fess up: how many of you fell in love with tech because of Steve Jobs? The world-renown tech guru changed the course of modern culture with his razor-sharp image and involvement with Atari, Pixar, and Apple, releasing products such as the famous Apple iPhone, which set the precedent for smartphone tech as we know it. But, who was Steve Jobs aside from the man in the black turtleneck who promoted all things tech? 2015's Steve Jobs: The Man in the Machine aims to uncover that very answer, using special interviews with those closest to him during the many, various stages of his remarkable 56 years amongst us.
Your Major: Health Science/Pre-Med
Your Netflix Pick: Heroin(e), Directed by Elaine McMillion Sheldon
As a health science student possibly on their way to medical school, you likely have a deep-seated interest not only in the human body itself, but also in the health system and how its issues permeate our larger culture. Heroin(e) offers a heart-wrenching glimpse into the modern-day opioid epidemic as it plays out in the so-called "overdose capital of America," Huntington, West Virginia. The 2017 Emmy-winning documentary revolves around three women – a fire chief, a judge, and a street missionary – as they work to offer hope to the city's most vulnerable citizens. At only 39 minutes long, Heroin(e) is a quick watch that you'll be glad you squeezed in between lab assignments.
Sure, Netflix is a great form of mindless entertainment, but it's also home to some of the most mind-bending—and in uCribs' case, major-appropriate— titles on the Internet. Next time you're in need of some Netflix & Chill, but you feel hesitant to resort to the same series you've watched from front-to-back numerous times, take one of these titles for a spin and learn something new! Hey, even if these docs aren't related to your major per se, it could fuel a new hobby, passion, or dare we say it—possible major or minor switch?
---
Share this article: