Just In Time for St. Patrick's Day, Delicious Mocktails That You Will Want to Make Year-Round
Back to the blog
---
St. Patrick's Day, held annually on March 17th, is a holiday intended to honor the death of Saint Patrick, a fifth-century missionary to Ireland, and celebrate the mark he made on Irish culture. Though many people find ways to honor Irish heritage on St. Patrick's Day, plenty of Americans seem to view the holiday as a day meant for parading, partying, and partaking in plenty of green-tinted beer.  
While we're all for a fun party, if you want to celebrate the Irish holiday without indulging in any alcohol, you might feel as though the odds are stacked against you. Yet, this doesn't have to be the case! You can still have fun this St. Patrick's Day without drinking – in fact, you might even find that you prefer to spend the holiday this way. Read on to discover five yummy mocktail recipes that are perfect for March 17th – or really, any other day of the year!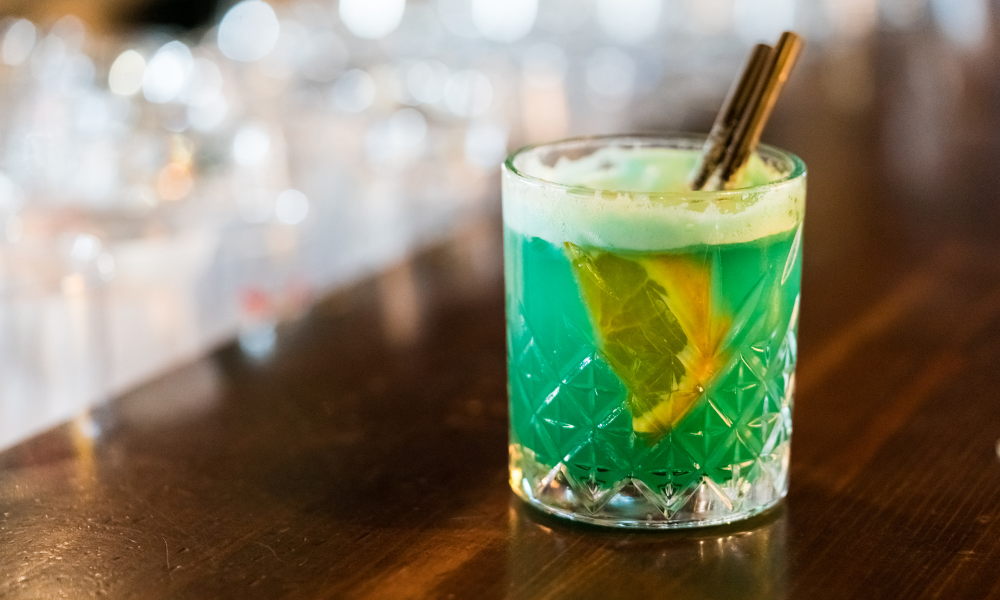 Lemon Basil Daiquiri 
When you picture a frozen daiquiri, you probably imagine that it's flavored with strawberries, mangos, or some other type of tropical fruit – and, you wouldn't be wrong. But, what's stopping you from blending up a slushy beverage made with more inventive ingredients, like lemon and basil? Caitlin and Manda of the lifestyle blog, The Merrythought, have you covered with this scrumptious recipe for a Lemon Basil Daiquiri, which also doubles as the perfect social media post. So, mix up this handful of ingredients in your blender, and the result will be a beautiful, dark green mocktail that looks just as good as it tastes.  
Ingredients: 
Instructions: 
Combine all ingredients in a powerful blender.

 

Blend until smooth. When done, pour into serving glasses and enjoy. 

 
Vanilla Mint Milkshake 
When you whip up this tasty Vanilla Mint Milkshake, you will emulate the St. Patrick's Day festivities of your childhood! Strikingly similar to the famous Shamrock Shake served at McDonald's, this alcohol-free beverage from Emily of the Jelly Toast blog will hit your tastebuds with a one-two punch of sweet and minty flavors, while also saving you cash otherwise spent at America's favorite fast food drive-through. In fact, sip on this light green milkshake, and you'll agree that it's essentially a St. Paddy's Day dessert in a glass! But hey, who's complaining about any extra sweet treats?  
Ingredients:  
3 cups vanilla bean ice cream

 

1 cup whole milk

 

1/4 – 1/2 teaspoon peppermint extract

 

1/4 teaspoon pure vanilla extract

 

1/4 teaspoon green food color

 

Whipped topping and chocolate sauce, for serving

 
Instructions:  
Place ice cream, milk, peppermint extract, vanilla extract, and green food color in a blender and blend until smooth. 

 

Pour into tall glasses and garnish with whipped topping and chocolate sauce, if desired. 

 

Serve immediately.

 
Pineapple Mint Nojito 
Have you ever had a "nojito?" It's basically a booze-free mojito, and when mixed up with fresh mint leaves and juicy pineapple bits, it offers a refreshing way to quench your thirst without consuming a single drop of alcohol. Follow this Pineapple Mint Nojito recipe from food blogger, Kelly, of A Side of Sweet to create a unique mocktail at home. Just be sure to gather a few pieces of special equipment beforehand, like a muddler, cocktail shaker spoon, and a couple of highball glasses. These tools will make you feel right at home in creating alcohol-free cocktails for the upcoming holiday!  
Ingredients:  
Mint leaves, plus extra for garnish

 

1/4 fresh lime

, or 

1 teaspoon lime juice

 

3 ounces canned pineapple juice

 

1 1/2 tablespoons sugar, or to taste

 

Ice

 

Club soda

 

Fresh pineapple, for garnish

 
Special Equipment: 
Muddler

 

Cocktail shaker spoon

 

Highball glasses

 
Instructions: 
Place mint leaves, lime wedge or juice

,

 and pineapple juice in a highball glass and muddle to release the mint oils.

 

Fill glass with club soda and ice.

 

Stir and add more sugar

,

 if desired.

 

Garnish your mocktail with fresh pineapple and mint.

 
Lime Sherbet Punch  
Sharing is caring – so, spread the St. Paddy's Day cheer with your roommates by whipping up this Lime Sherbet Punch, courtesy of Becky Hardin of The Cookie Rookie. You heard that right – this bright green punch, which combines Kool-Aid mix, pineapple juice, and ginger ale, gets an extra dose of sweetness from a scoop of lime sherbet. It's a tasty, booze-free beverage that is perfect for warmer spring days! This alcohol-free punch is so versatile that you might even want to bookmark this recipe for your next socially distanced picnic or post-pandemic reunions in the summer. Fingers crossed!  
Ingredients:  
2

 1/4-ounce packages lemon-lime powdered drink mix

 

2

 46-ounce can pineapple juice, chilled

 

2

 quarts cold water

 

Two 2-liter bottles ginger ale, chilled

 

Lime sherbet, for serving

 
Instructions: 
Add all ingredients – except the sherbet – in a large punch bowl, or split the recipe into two large pitchers. Stir to combine.

 

You can add the sherbet directly to the punch bowl or to each individual glass when ready to serve. Enjoy!

 
Emerald Champagne Mocktail 
Got a craving for champagne, but no desire to indulge in the bubbly beverage this St. Patrick's Day? Good news: you can still enjoy the crisp and refreshing taste of champagne or sparkling wine without consuming any alcohol. This Emerald Champagne Mocktail from Delishably is the perfect recipe to try out on March 17th! Combining sparkling white grape juice and non-alcoholic crème de menthe syrup – plus, edible glitter for an extra-festive vibe – this is one mocktail that will look great in your Instagram or TikTok feed and will leave you with zero guilt come the next morning.  
Ingredients: 
5 ounces of sparkling white grape juice, chilled

 

1 ounce of Torino's non-alcoholic creme de menthe

 

1 large lime, optional 

 

E

dible green or gold glitter, optional

 
Instructions:  
First, make sure that the sparkling white grape juice is chilled.

 

If you would like to rim the glasses with edible green or gold glitter, chill the champagne flutes and use a lime slice to moisten the rim. Next, pour the edible glitter on a plate and turn the glass upside down with a slight twist to fully cover the rim of the glass.

 

Pour the sparkling white grape juice into the flutes. Add the creme de menthe.

 

Garnish your mocktail with a slice of lime. Cheers!

 
---
Share this article: